Where to go ice skating in the UK
With Christmas fast approaching and the ski season almost upon us it means that Winter festivities will soon be all around us. So if your not heading on your Winter holiday just yet its time to visit some of the UK's best ice skating rinks. What could be simply better than getting dressed up in your Winter thermals and going out to enjoy the ice whilst you can.
Here at S'No Queen we've put together the best ice rinks for you to visit this year.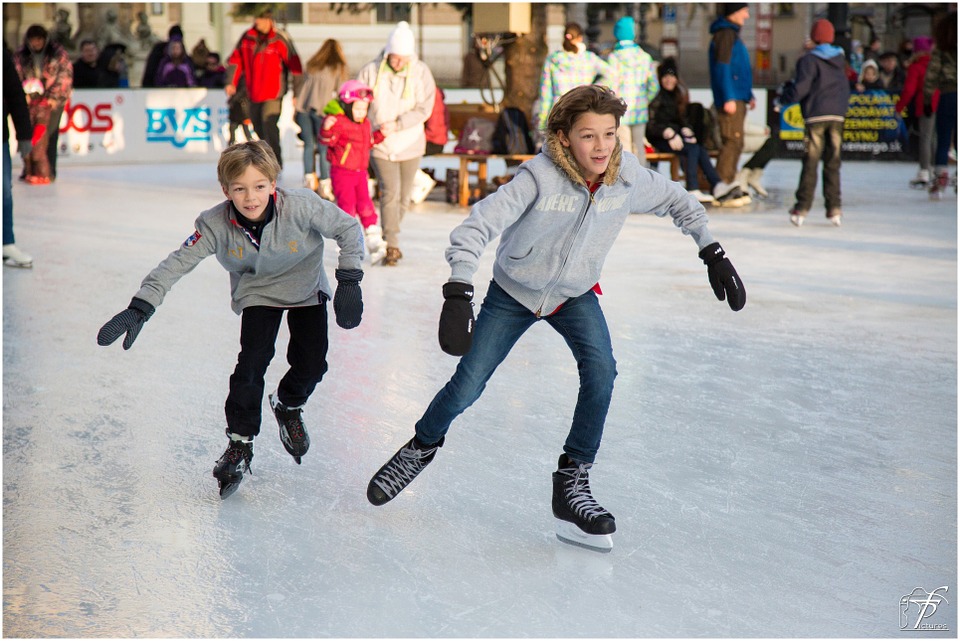 Broadgate Ice Rink
Broadgate is London's longest running outdoor ice rink. This makes it a major attraction as ice rinks will always be busy throughout Winter so when busy the more space you get out on the ice the better. It has a pop up bar and smokehouse where you can enjoy some food and drink, whilst enjoying a spectacular view of the city.
Book: Tickets are £13.95 for adults, £9.95 for children (ages 4-12) and £36.50 for a family of four. Broadgate ice rink is open from 14th November to 2 February 2017.
The National History Museum South Kensington
This ice rink offers 1,000 square metres of ice as well as having its own cafe bar. This has all the festive-themed snacks you could imagine and is a great place for a nice hot chocolate. For children there is also the option of penguin skate aids and for those who are not confident enough for the main ice rink there is a junior ice rink.
Book: Tickets online are £12.65 for adults, family tickets (multiples of four) are £8.80 each and children under 12 skate for £8.80 at off peak times. Families skate for£39.60. The ice rink is open from 27 October until 8 January 2017
Winter Wonderland Hyde Park
This is the largest ice rink in the UK set around a Victorian bandstand whilst being lit up with over 100,000 lights which really does create a visually stunning atmosphere to be a part of. For children there is the chance to meet Santa in his Grotto as well as less strenuous activities such as a big wheel, funhouse, ghost train and carousel.
Book: Hyde Park's off-peak ice skating tickets are £14.50 for adults, £9.50 for children and £38.00 for families. Winter Wonderland is open from 18 November to January 2 2017.
Westfield London Ice Rink
Enjoy themed skating sessions with a live DJ when you skate at Westfield London. Take advantage of "bumper sessions" where you can skate for as long as you want. Once you've worked up your appetite why not enjoy a nice meal at a Westfield restaurant after you hang up your skates.
Book: Off-peak tickets are £10.50 for adults, £8.50 for children and £32.00 for a family of four. The ice rink is open from 24 November to 8 January 2017
The Ice Factor Yorkshire
This is the north of England's largest outdoor ice rink in Yorkshire. Complete with a new rinkside Café, you can relax at rustic tables, and enjoy Christmas cocktails for grown ups, hot chocolate for kids and Nutella pancakes for all. There is also the chance for the kids to meet Father Christmas himself.
Book: Tickets can be purchased online for just £10.45 for adults, £9.45 for children (16 and under). £36 for a family of four group ticket. The rink is open from 19 November to 31 December 2016.
Somerset House London
Somerset House offers after dark ice skating sessions set to a live soundtrack. Every Tuesday is Glad Tidings Tuesdays complete with Christmas treats and shopping at a pop up market where you can buy lots of your Winter goodies. Children under six can join the penguin club and learn to ice skate. Tom's Kitchen is a great place to have dinner after your all tired out.
Book: Tickets are £8.90 online for adults and £8.90 for children 12 and under. The ice rink is open from 18 November to 10 January 2016.