S'No Queen Official Supplier of Thermals for Channels 4's The Jump
S'No Queen is happy to announce that we will be supplying the female contestants of The Jump our high quality luxury thermals two years running! This means that there will be even more of your favourite celebs enjoying the warmth and comfort of the most luxurious thermal brand in Europe.
Last year The Jump meant we gained a few celebrity fans of our designer thermals, here are a few fans of S'No Queen from last years season of The Jump (2015)
Louie Spence
Louie Spence as you know well is a television personality and an amazing dancer; he got in on the girly action last year showcasing our Pink S'No Queen Headband at last years The Jump.
Louise Hazel
Louise Hazel is a British Track and Field athlete who is also the 2010 commonwealth games gold medallist, she can be seen here showcasing the S'No Queen Classic Zip Polo: Black at last years The Jump.
Lady Victoria Hervey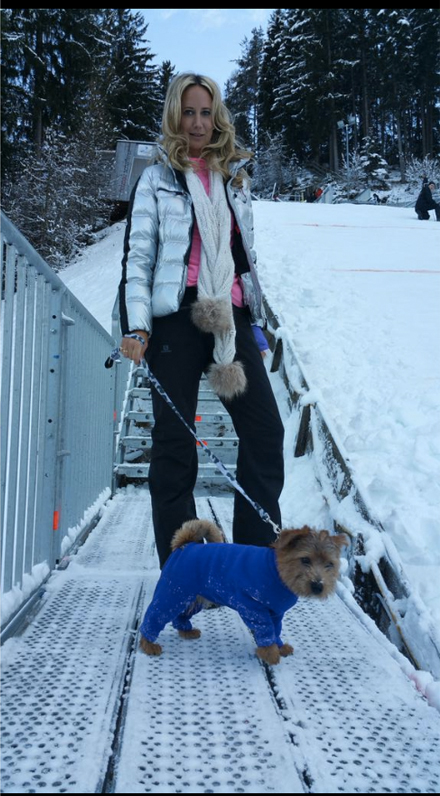 Lady Victoria Harvey has interests in modelling, fashion, film, television and is a recognised public figure. She can be seen here showcasing our Polo Thermal Top at last years the jump.
Stacey Solomon & Chloe Medley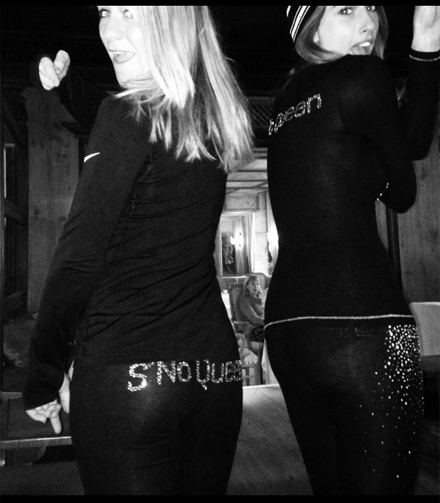 Chloe medley seen on the left of the below picture is a television presenter, freelance journalist and a model. Whilst Stacey, to the right, is an English singer and television presenter who came into the spotlight during the sixth series of xfactor. They can both be seen showcasing their S'No Queen outfits
The Jump 2016
As you can see, the celebs loved the jump last year and loved our thermals just as much. If you are looking forward to the jump this year, why not look at our jump page telling you everything you will need to know about the jump!