Where is The Best Ski Resort for You?
Here at S'No Queen, we know that when it comes to a skiing holiday, every resort has its pro's and con's and for that reason you could love or hate it. Therefore, here are some resorts we have handpicked to be able to give you what you need when it comes to a skiing holiday.
Best Ski Resort for a Relaxed Lifestyle
Lake Louise is a resort in Alberta Canada, its set in the Rockies and offers beautiful views of the amazing slopes that surround it and the amazing blue lake. You have probably seen this blue lake before as it features on lots of things from adverts, canvas paintings and even a wide range of movies as its tranquil setting making it the perfect place to film footage undisturbed.
It also offers things such as canoeing and kayaking in early or late season before the lake begins to freeze over and offers ice fishing through the coldest parts of ski season. Well worth a visit if you love a tranquil setting and taking it slow on the slopes to be able to appreciate the picturesque nature of your surroundings.
Best Ski Resort for a Romantic Retreat
Courchevel is an amazing resort if your looks to make a romantic get away with your other half this season. The cosy picturesque lumber log cabins and fur blankets add to the whole alpine experience and make the whole thing that little bit more aesthetically pleasing to experience.
Courchevel also holds a picturesque surrounding, luxury aesthetic and lots of amazing restaurants to be able to try in-between runs.
Best Ski Resort for Students
is a constant hit for students who love skiing and atmosphere on their resorts. The location it's self offers a wide range of activities from hand gliding, mountain biking, skiing and even amazing nightlife so will be able to keep any group in their 20's happy for weeks.
It also offers many shopping and small bars up and down the slopes to be able to relax and have a rink with friends no matter where you are on the slopes. A perfect getaway for any group of teenagers, 20 something's or students.
Best Ski Resort for a Family Holiday
Galtur is a resort in Austria that offers skiing for the entire family, not only does it have nurseries to be able to look after the little ones if you want to go for a walk with your other half or try some harder slopes. However, it also holds a wide range of children's runs with ski instructors that specialise in teaching the little ones how to ski properly.
The resort its self is very easy to navigate and all of the harder slopes are well out of the way so that the children do not accidently find their way onto them. This in turn means that you can trust them completely with the instructors knowing they will be safe and well looked after.
Best Ski Resort for Pro's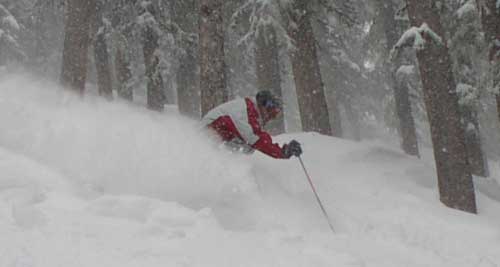 Pro skiers will usually opt for something a little more hardcore than most of the other skiers so for this reason we have tried our best to be able to find one of the more challenging resorts that are on offer. We then found Taos, which is a resort in North America made especially for pros.
The resort its self has been named the most challenging in the world and does not offer any easy or medium slopes. All of the tracks on the park are either black diamond, double black diamond or marked terrain runs. This in turn means that they are all challenging at least and a lot of them hold obstacles such as half pipes or jumps. This sort of resort is favourite by snowboarders but it welcome to anybody who wants to push himself or herself to the limit next season.
Remember, no matter where you go to hit the slopes and what your tastes are, S'No Queen thermals will be able to keep you warm on the slopes regardless and should always be packed.