What to wear in Iceland – Viking Meets S'No Queen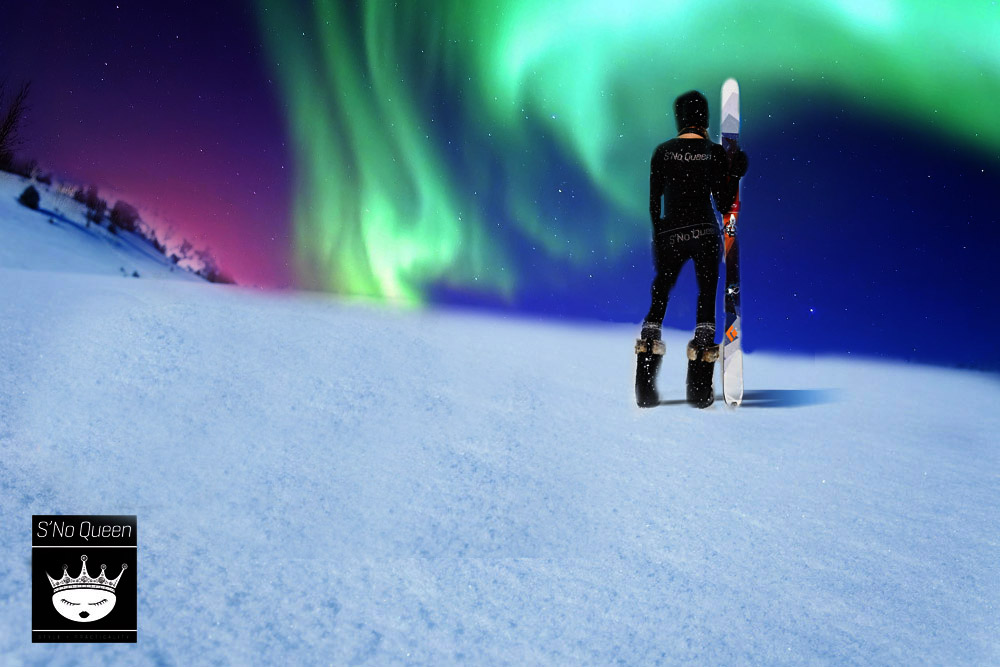 Shine Bright And Sparkle As You See The Northern Lights
At S'No Queen, we love to explore the ski scene. Whether that be the established super resorts of Europe, or exploring the up and coming locations the World over. If there's fresh powder, we want to try and tame it.
With 11 ski locations to choose from, Iceland, a relative newcomer to the ski resort scene, is certainly worthy of your attention.
Located just south of the Arctic circle, Iceland is rarely short of snow, but because it's not yet part of the ski holiday mainstream, the facilities, while not quite as opulent as the larger European resorts, aren't as crowded either.
However many people got to Iceland to see the amazing tourist locations so if you are not a skier or used to the colder climates we go through some tips on what to wear when visiting Iceland and the Northern Lights.
Learn to love your base layers
A land of fire and ice, Iceland can sometimes be milder than you'd expect, but at other times just as cold as the county's name suggests. Multiple layers are definitely the way to go. Whether on the mountain or off it, wear what feels right in the morning, but take a rucksack with extra layers packed so you can add or take away what you need to and depending on what the elements choose to do throughout the day.
A proper base layer is key to your comfort. Slip on your favourite S'No Queen designer thermals as your first line of defence against the elements. Made with a blend of hi-tech modal and sumptuous silk, the thermal properties of any part of our range will feel like a warm hug you can wear. Whether buried beneath other layers or exposed if the weather gets warm enough, you'll always feel good and look good.
Waterproof and windproof Outerwear
From a mild bright day to a raging blizzard with biting wind coming in sideways, you may get it all in a day. Hope for the best weather, but prepare for the worst. You don't want to get caught in a torrential downpour (or 'side-pour') without having a large, waterproof, hooded jacket and overtrousers off the slopes, or your usual ski-wear on it.
Bring your Snow boots
Although Reykjavik is just as fashion conscious as any other cosmopolitan capital and you can dress to suit, the changeable nature of Iceland's climate dictates practicality elsewhere, especially when it comes to footwear. Walking boots will be your best friends wherever you roam outside the city. You'll definitely need the ankle support they offer. Trainers and fashion footwear will likely leave you with cold wet feet, not to mention the increased likelihood of a fall due to slipping.
Accessorise your extremities
If you're skiing, you'll need a suitable helmet, but the rest of the time, you'll need a warm and preferably waterproof hat to stop your head from feeling the chill. Similarly, waterproof gloves or mittens are a must to keep your digits dry and warm. Feel free to add a fetching scarf, or even substitute one of our designer headbands as neckwear, to keep the chill at bay.
A swimsuit and towel?
A volcanic island, Iceland is peppered with thermal pools which are sometimes too inviting to avoid taking a dip. Naturally, the ones in the wild won't have changing facilities, so you'll have to make do, so make sure you know where your towel is before taking the plunge!