Ski Resorts In France – Have you been to these?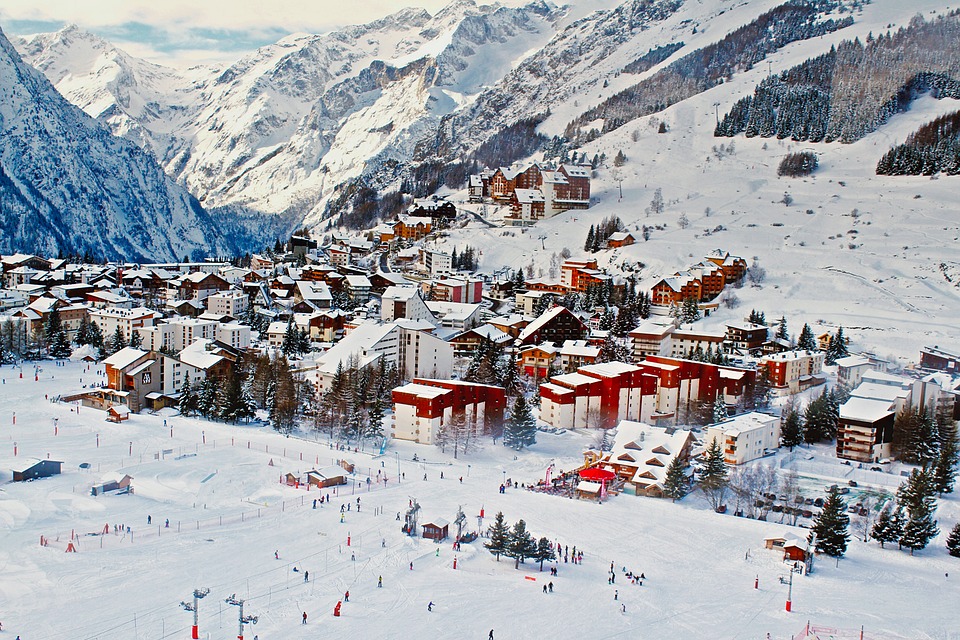 French resorts to aller faire du ski
Our closest continental neighbour is unsurprisingly an exceptionally popular place for British skiers seeking to indulge our skiing habit. With mountain ranges like the Pyrenees, The French Alps, The Jura and The Massif Central, there's no shortage of places to get your snow fix, however, sheer popularity means that advance booking is still essential to make sure there'll be available space at your chosen resort. Whatever your level of experience, there's somewhere in France perfect for you, so pack your ski's and your S'No Queen designer thermals, it's time to go Gallic!
Have you visited all these fabulous places to ski in France?
Tignes
While many ski resorts have short ski seasons and may sometimes struggle to get an adequate covering of snow, the resort of Tignes can be relied on to have skiable slopes for up to 10 months of the year. With the main village of the resort at over 2km above sea level and a peak of nearly 3.5km and a selection of green, blue, red and black slopes, there's something for skiers of all abilities.
Méribel
If the French ski scene had a party capital, then Méribel would probably be it. Located in Trois Vallées in between Geneva and Turin, this resort is Famed for its Après scene and as such, be prepared for some particularly entertaining evenings. Never was there a perfect place to show off your S'No Queen designer thermals after a day on the slopes. You're sure to turn some heads and sparkle just as much as your outfit does!
La Grave
Not specifically a ski resort, but a mountain station from which only the bravest thrill seeker dare to ski. There are only two slopes you could describe as pistes and there are none of the traditional safety accoutrements of groomed slopes. It's you versus the mountain and as the name suggests, not everyone who's taken it on has succeeded, or indeed lived to tell the tale.
Chamonix
Surely every ski aficionado knows about Chamonix and if you've not yet headed to Mont Blanc to experience it for yourself, chances are it's towards the top of your 'to-do' list. While there are slopes for everyone to enjoy, the more experienced skiers are in for an absolute treat. Chamonix is renowned for its off-piste action and jaw-dropping descents, not for the faint of heart, but for those with the skill and nerve, Chamonix provides an unparalleled experience for the experienced.
La Plagne
A comfortable resort for the skiers who've progressed beyond the green runs, La Plagne has more intermediate slopes than any other. That's not to say that there aren't runs for beginners and the most experienced seeking a challenge. The Apres isn't the only way to unwind after a day on the slopes, a soak in the spa might soothe your aching muscles and if you're looking for something a little different, why not try your hand on the bobsleigh track or hire a snowmobile?
St Lary Soulan
Perfect for a family skiing excursion, St Lary Soulan in the French Pyrenees is great value and family friendly. With a picturesque village, an impressively large ski area, a ski park for the skiers and riders inclined towards the 'tricking' side of alpine pursuits and the thermal baths for which the area is famous.
While these are some of our favourite places across the channel to pack our designer thermals and go skiing, there are hundreds of others to choose from, where's your 'go to' Gallic resort?