New Season, New Challenges – 2019 Skiing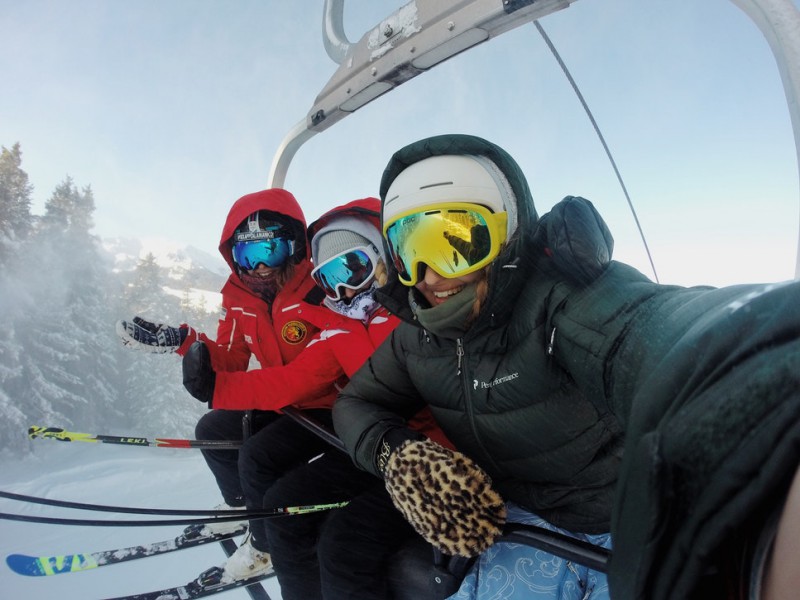 What New Challenges Will the New 2020 Ski Season Bring You?
As we wrap up an epic season of 2019we start to look forward to the 2020 Ski Season!
S'No Queens like us are already looking forward to the next season and to stave off the summer blues 😉 are picking our next Ski holidays already.
Ease yourself in Gently – Lech in Austria
If you've not been skiing since the close of last year's season, if you're a relative beginner, or if you'd like to gently brush up on your skills and ski-fitness before tackling the more exciting ski runs, then perhaps Lech in Austria might be an ideal destination for your January 2019 skiing holiday.
Lech shares the same ski area as Zürs, but is more geared towards beginners and those returning to skiing, making for a gentler introduction or reintroduction to the joys of skiing, with the opportunity to progress onto more challenging slopes within easy reach should the green and blue runs lose their challenge.
Skip the Warm up with more Serious Skiing – Serre Chevalier in France
If you're keen to get straight onto more exciting slopes for your January skiing holiday, then why not consider Serre Chevalier in France for your New Year skiing?
Nestled in the Southern Alps, the majority of Serre Chevalier's ski runs are perfectly suited for intermediate skiers, with the option to try out some more daring runs should you be up for the challenge.
Perhaps one of the best reasons to make Serre Chevalier your first Skiing holiday for 2019, is that it's full of naturally heated spas, both indoor and outdoor which make the resort ideal for easing away the aches and pains of sore muscles which haven't been skiing for a while!
Hit the Advanced Runs Hard – St Anton Austria
For expert skiing S'No Queens who want to start the 2019 ski season as they mean to go on, with the most challenging ski runs and best  après scene, the the Austrian resort of St Anton is well worth considering for your first ski holiday in January 2019.
Boasting steep slopes packed full of ungroomed powder. St Anton is a paradise of the off-piste enthusiast, but it's a ski run so serious that a guide must accompany you.
The St Anton après scene speaks for itself, Famously raucous, it's a terrific way to wind down after all the excitement tackling the black runs and the back country. Perfect to show off your brand new designer ski thermals.
What will you be wearing for your January 2020 Skiing Holiday?
Wherever you go and whatever level you ski at, the experience and the personal journey are what matters. Wherever that journey takes you, make the most out of every minute by making sure that you have the very latest in hi-tech skiing baselayers from S'No Queen, which will keep you warm dry and comfortable no matter what colour run you're skiing down and still guarantee that you'll turn heads in the après after an exciting day on the slopes.
Wherever you're skiing this January, check out our latest range of designer thermals and unleash your 2019 sparkle with S'No Queen.