Locations that look beautiful in winter
When winter is upon us, the temptation is to retreat to our homes for cosy nights in. But all we know at S'No Queen that for some of you, winter is the time when some cities really shine. Here are some of the best places that look more beautiful in winter.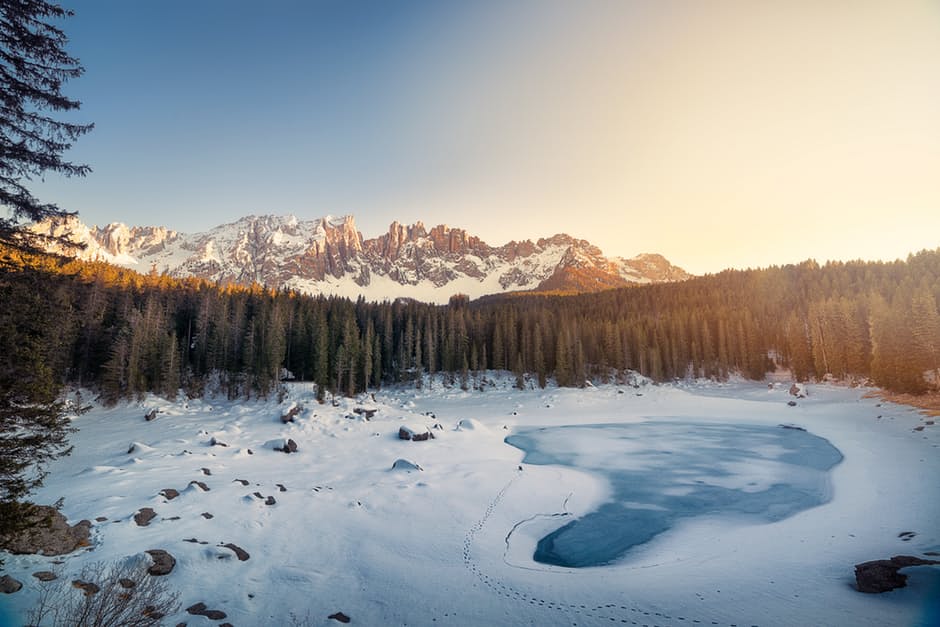 Chicago, USA
Chicago is best known as the Windy City, although we think it's even more beautiful during the winter months when it transforms into the Snowy City. If you go in January or February you will witness Chicago at its coldest; temperatures can drop so low that Lake Michigan partially freezes over – truly a sight to behold.
Banff National Park, Canada
The star attraction of Banff National Park is undoubtedly Moraine Lake. Located some 15km from Lake Louise, the lake's crystal clear waters reflect the snowcapped Valley of the Ten Peaks.
Hallstatt, Austria
No, you're not looking at a puzzle. This place really exists. Hallstatt is a tiny lakeside village and UNESCO World Heritage Site in Austria, all the more glorious when nearby Salzburg Mountain is blanketed in snow. It is often voted as one of the prettiest villages in the world.
Richmond Park, UK
London's biggest park is even more beautiful in the winter. At 2500 acres, it's three times the size of New York's Central Park, and with wild deer galloping around it feels like you could be lost in the middle of the English countryside. On the few winter days when snow falls in the capital, Richmond Park is the place to be.
Gobi Desert, Mongolia
If you're the kind of person who might travel to deepest Mongolia to check out some wooly camels in the middle of the bitter winter, then read on. During the Thousand Camel Festival, local camel herders take part in polo competitions and races. If you fancy getting involved, everyone is welcome to mount a camel and join the opening parade.
Bruges, Belgium
With it's cobbled alleyways, frozen canals and gingerbread architecture, Bruges is without a doubt at its most beautiful during the winter months. Come in January or February when the popular Christmas markets have packed away and you will have the town to yourself. It's unlikely you'll return home with seeing a castle or two – there are more per square inch here than any other city in the world.
Schloss Neuschwanstein, Germany
Remember sleeping beauty's castle at Disneyland? Well this is the building that inspired it, only you won't find any adults dressed as furry rodents lurking around here. Located on a hill above the village of Hohenschwangau in southwest Bavaria, Schloss Neuschwanstein is even more beautiful in the winter months when the surrounding forest is dusted in snow.
Trakai Castle, Lithuania
The expression "fairytale castle" is overused, but when it comes to Lithuania's Trakai Castle there are few other ways to describe it. Located seventeen miles west of Vilnius, the castle transforms during the winter months, when the surrounding lake freezes over and the orange turrets are speckled with snow.
Lapland, Finland
During the summer months this is the land of 24-hour sun, but during the long winter Lapland is engulfed in almost total darkness. This would be a fairly grim time of the year to visit, were it not for the chance of catching a display of the aurora borealis dancing in the sky. January, February and March tend to be the best times to see the Northern Lights.
Prague, Czech Republic
Europe does Christmas markets well, and arguably the most beautiful of them all is in Prague. Here you can roam around the fairy-lit wooden huts and pick up Christmassy gifts and decorations to your heart's content. We recommend trying a klobása which is a barbequed sausage, washed down with some svařené víno to complete the full festive experience.
These are just some of the most beautiful places to visit but be sure to keep warm in your designer thermals wherever you may go this winter.