A winter break in Lapland – a true winter wonderland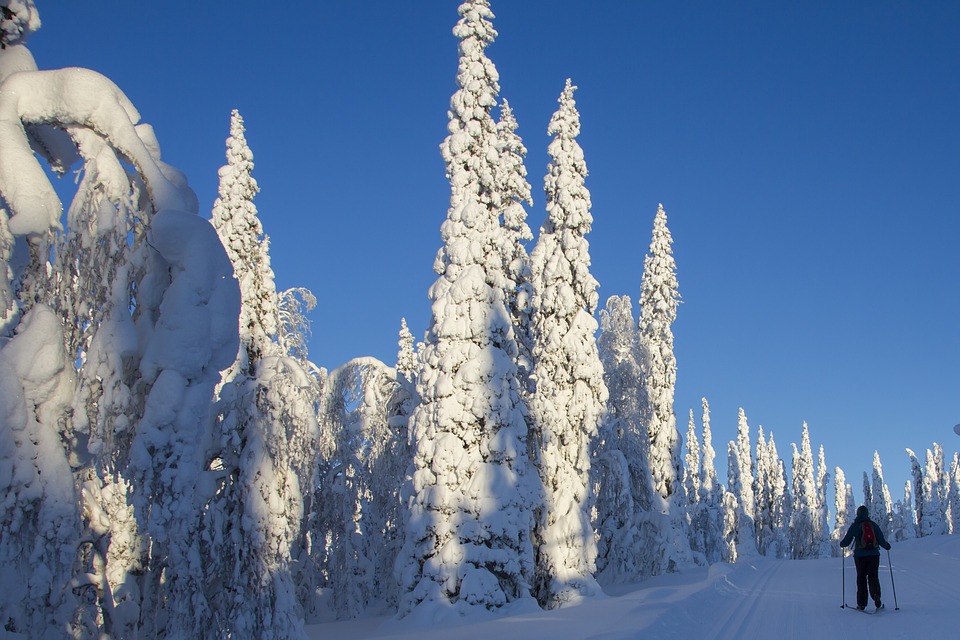 Experience the Nordic charm of Lapland
At S'No Queen, we're always on the lookout for exciting places to experience the winter and few places on Earth deserve to be referred to as a Winter Wonderland in quite the same way as Lapland does.
A Region comprising the northernmost parts of Finland, Sweden and Norway. Lapland is at a Longitude of 70 degrees North and as such is an exceptionally cold place. Home to an indigenous people, The Sámi (whose traditional dress inspired the wardrobe of Kristoff from Disney's Frozen) and a Region where there are more reindeer than people. It's a pristine paradise for lovers of the snow.
The Northern Lights
The Abisko National park is regarded as the best place in the world to go and see the Northern Lights. The prevailing winds keep the sky clear and ensure the best possible view, however, there's never a guarantee that the aurora borealis will make an appearance, so if you're visiting to see the lights, plan to see them early in your holiday case you miss them the first time.
What to wear
With such any icy climate and a chill, some claim, unlike any you're likely to have experienced before, you're going to have to make sure you pack your warmest clothes. Your S'No Queen designer thermals serve as the perfect foundation on which to build your defences against the cold.
You'll need waterproof winter, snow or ski jacket over the top, with a suitable mid-layer in between. A pair of ski pants will serve to keep the cold at bay.
Snow or hiking boots will serve you well, lined with a couple of pairs of socks which should be made from a material with thermal properties such as wool. Definitely not cotton. Finally, keep your extremities toasty with some thick, warm winter gloves or mittens (ideally lined with some thinner gloves) and a similarly suitable hat.
How's the skiing?
With so much snow, so much space and so much scenery, Lapland is a perfect destination to get your skiing fix. Whether on or off-piste, you'll have plenty of choices and with skiing being an important part of the local culture, you're guaranteed to be kept busy!
Have you tried out Lapland's ski scene? Share your stories with your fellow S'No Queens and let us know what was your favourite aspect of your winter break.