Why You Need To Go Skiing At Least Once In Your Life
The ski season starts in many locations around December time and runs until the beginning of April. So heading off on a ski trip while everyone else is at work is always a nice feeling, but what other reasons are there to go? Here are the reasons why you should go on a ski holiday at least once in your life.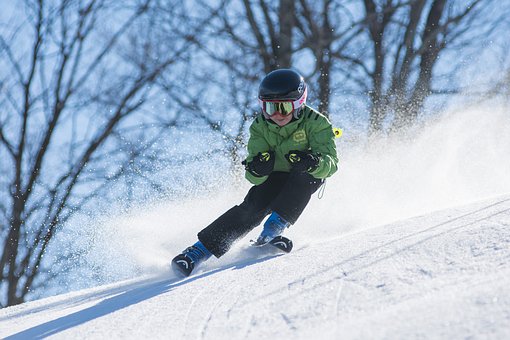 The Incredible Views
Whether you choose to ski or snowboard, the location and views are going to be stunning. How can they not be when you are high up a mountain? European slopes aren't as high altitude as the likes of American or Canadian slopes. But they will still offer breathtaking views. So wherever you choose to take your trip, you know it is going to be gorgeous. Being able to see for miles and enjoy all that mother nature has to offer, certainly, makes for a great trip.
Après Ski
Of course, on a ski trip, the main event is the skiing. But the festivities afterwards are one of a kind. Think of plenty of free-flowing drinks and happy faces. It is like one big happy hour. It is a casual affair too. So it can be refreshing not to have to get all dressed up. Just enjoy it with your fellow ski or snowboarding comrades. There really is nothing better than putting on your ski thermals relaxing in the chalets, by some snow filled mountains is an experience like no other.
No Beaches in Sight
If you are someone that diets ferociously for a beach holiday, then you can relax as there is no need for a ski holiday. You will be burning plenty of calories every day, but be covered from head to toe. Not having to prep for a 'beach body' can make a refreshing change. It is also a great way to kick-start an exercise programme. You'll come back with thighs and arms that feel hotter than ever.
Skiing All Over the World
If you want to go long-haul, you still can. There are many resorts all over the world. Canada has some amazing resorts with the likes of Whistler. America has plenty of great ones too, from Park City to Breckenridge. There are even ski resorts as far flung as Japan. So you don't have to feel you are missing out on any culture that you might experience otherwise. If you want to stay closer to home, then France, Switzerland, and Italy boast some of Europe's best slopes. Who knows, you might love it so much, that you'll want to do a ski instructor course qualification. Then you'll be hitting the slopes every year.
Packing For Skiing
Unless you have all of the ski gear, you can pack pretty light. Resorts will offer rental of ski equipment and helmets. All you need is the jacket, salopettes, designer thermals and thick socks. The evenings are chilled out, so you'll hardly need to take anything else.
So make sure you take the opportunity to visit a ski holiday at least once in your life and remember when deciding on your sexy thermals to look no further than S'No Queen.