S'No Queen is a UK business that brings sparkle to everyday base layers and thermals, Sharon tells the S'No Queen story…
In 2010
S'No Queen
founder Sharon was on the slopes Skiing with her friends when they wanted to head straight to the Apres Ski, but the options were to go back and get changed into something nice, stay in their outerwear which is too hot and uncomfortable or take the outerwear off to dull and drab thermals.
If only thermals could look so good you wanted to be seen in them?
Fast forward to today and S'No Queen is going from strength to strength with retailers all over the world including Harrods and L'Atelier. By identifying an issue we all have, going from the slopes to the apres ski, Sharon has given women what they want by solving her own problem.
Now she brings out new collections every year and her
#ThermalsYouWantToBeSeenIn
expands to equine sports and athleisure, combining technical fabrics with style for designer base layers that work hard so you can play hard!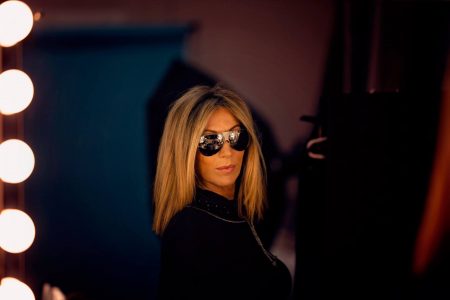 Today S'No Queen thermals, base layers, and leggings are in shops all over the world as well as online stores but the S'No Queen brand is still designed and made in the UK. Our base layers are popular
loungewear
, athleisure, equestrian and for adding a bit of sparkle to outdoor socialising.
Supporting Queens all over the world is core to the S'No Queen brand as our founder Sharon saw an opportunity and a dream and went for it, we encourage all our S'No Queens to do the same.