S'No Queen Equestrian Wear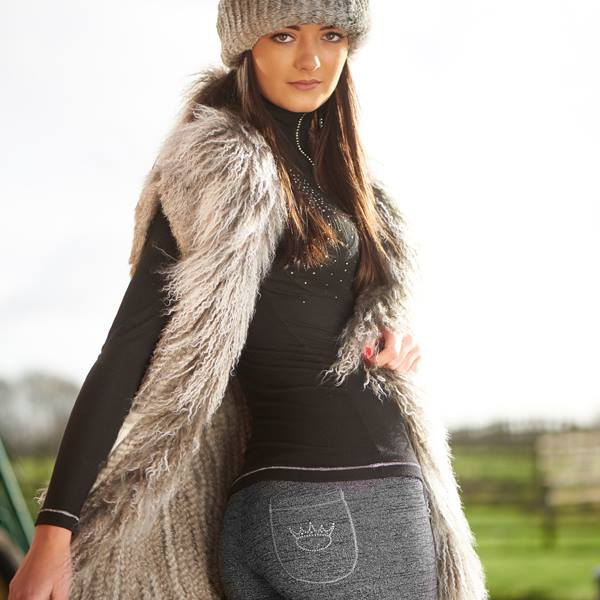 As you may know, S'No Queen thermal has been seen more and more in the equestrian community and in a number of equestrian stores. This comes as S'No Queen starts to be realised as a comfortable alternative to Jodhpurs that still manages to maintain a large amount of the benefits that the jodhpurs gave the user. Take a look for yourself.
The Fit
S'No Queen Thermal Wear is crafted with a high elastic and cotton content to be able to maintain a soft wrap around your body and compression against your skin. This prevents things such as cramps, lactic acid build up and damaged muscles due to the tight fit against your muscles offering support and regulating blood flow. This tight fit also reinforces your posture and in turn allows you to be able to feel comfortable on the back of your horse and alleviates the risk of injuries after prolonged riding. When this works hand in hand with an elastic fibre and complete manoeuvrability, it comes together to be able to create something that is perfect for any equestrian.
The Material
The S'No Queen Thermal material its self is a hybrid of polycottons and elastic to be able to create something that is tough & durable whilst at the same time very comfortable and very fitting. This material is also very light weight to be able to fit around you and at the same time not weigh you down, finding a similar material that is as tough & comfortable whilst at the same time this light is always difficult to find. More so, when you and the fact that the material is breathable to avoid a clammy feeling after riding that you may get when wearing jodhpurs. All of these characteristics contribute into the perfect material for lightweight, strong and desirable thermal wear.
The Aesthetic
With equestrianism being a very luxury and high-class sport, S'No Queen has designed their thermals to be able to uphold this high-class aesthetic and maintain high quality and a flawless design throughout the day.  The thermal wear comes in six colours with an extensive range of designs to be able to cater for the needs and wants of just about anybody. Every design in our range has a supporting and hugging material to be very slimming and flattering to the wearer. It is this general ethos and aesthetic that has helped bring S'No Queen get to wear it is today.
The Quality
S'No Queen never compromises on quality and this is a speciality of the brand, each thermal garment is carefully crafted to be able to bring you only the best and this really shows in the more hands on sports such as skiing, snowboarding and equestrianism. A heavy-duty nature to the thermals ensures that they are not going to stretch or rip; this is coupled with a very lightweight material and a strong elastic interior to be able to retain shape and figure.
If this interests you then why not take a look through our Thermal Range of head over to Oliviasworld.