S'no Queen at SnoZone for Charity Event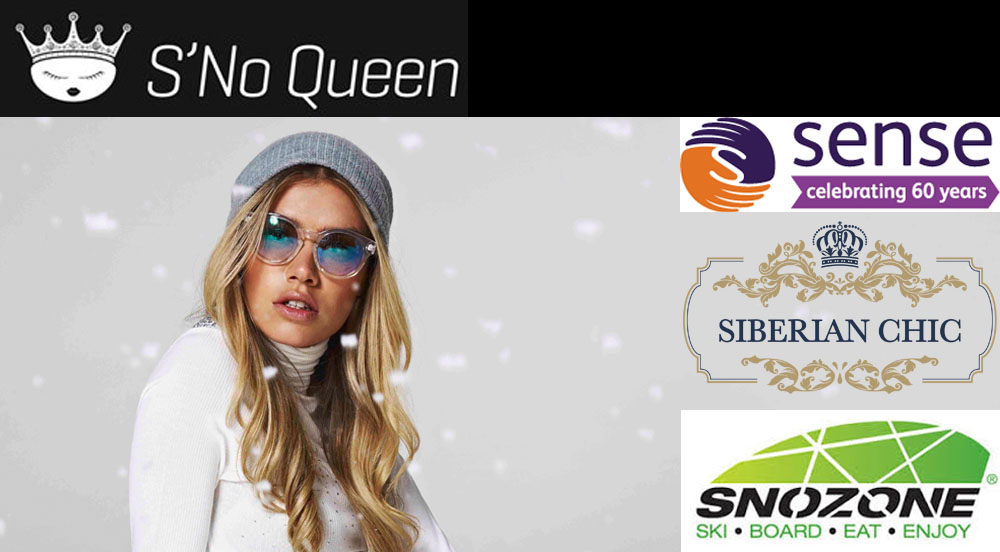 S'no Queen are collaborating with other ski and snowboarding brands to raise money for Sense, the charity for deafblind people. Join us on the 21st November from 6pm for a glass of Prosseco and Mince Pie and see S'No Queen on the catwalk with our latest collections.
S'no Queen is proud to inform you that we are an official sponsor and will be showcasing our latest wears for the ski and snowboard season at the event making it well worth a visit.
The evening its self will be held at SnoZone in Milton Keynes on the 21st of November and will commence at 6PM until 8PM offering festive stalls, a fashion show, a free glass of Prosseco and ski demonstration. You can even come if you just want to have a laugh with friends in this Christmas themed festive environment. SnoZone is offering themed food and drink on the evening and an array of local beers to keep the husbands busy, the profits from which go to a good cause.
It costs £5 a ticket and all the proceeds go to the Sense charity organisation for the deafblind people of the UK.  The sense organisation does some amazing work and needs your help to be able to keep functioning and carry on supporting deafblind people. The charity teaches basic life skills and provides equipment to be able to make their life easier. The Sense organisation works with all ethnicities and ages to ensure that everybody can have the best possible care and attention.
If you want to purchase your ticket then head to the information desk as SnoZone and they will be more than happy to help. If you cannot make the event but still want to donate to such an amazing cause then look to the sense organisations donation page.
If you are interested in attending this charity event then have a look at the Event here. There is more information on the page and you can always message one of the admin on the Facebook page directly if you have any further questions.