S'No Queen Ambassador Faye Brookes in Dancing on Ice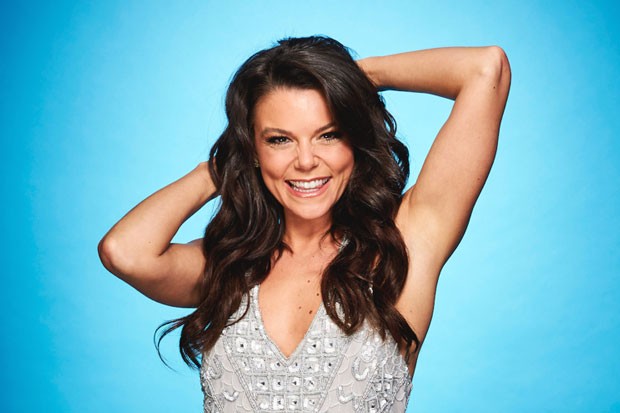 This Sunday we will be watching SNo Queen ambassador Faye Brookes compete in Dancing on Ice, find out more about Faye Brookes.
S'No Queen are big fans of cold-weather sports, and dancing on ice has all the glitz and glamour we could want from an ice skating show, as we are on lockdown in the UK shows like DOI become unmissable and give us some light relief and fab entertainment.
This year we are watching for another reason and that is to support our amazing brand ambassador Faye Brookes, Faye is best known for playing Kate Collins on the TV soap, Coronation Street, but she also has an impressive dancing and acting CV with a lot of theatre roles as well as being in Atlantis and  Our Zoo. Faye is beautiful inside and out and genuinely one of the nicest people we have worked with.
The bookies favourite to win Dancing on ice, she debuted last weekend on the show in a group dance and we will get to see her dance this weekend with her dance partner Hamish Gamen. We are so excited to see how she does and cheer her on as she competes against other celebrities such as Jason Donavon, Rebeccah Vardy, Denise Van Outen, Rufus Hound, Myleen Klass and many more…
Faye is lucky that she has a great performing background not only in Coronation Street but in the theatre where she excelled in dancing on stage, she has been working hard with her dance partner Hamish over the past months transferring these skills onto the ice rinks and this may be why she is currently a favourite to win.
Here she is rehearsing in S'No Queen black and white limited base layer thermal with Hamish.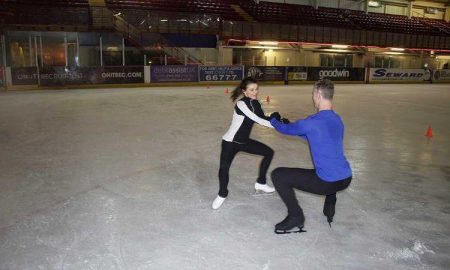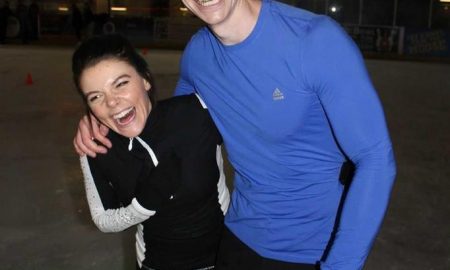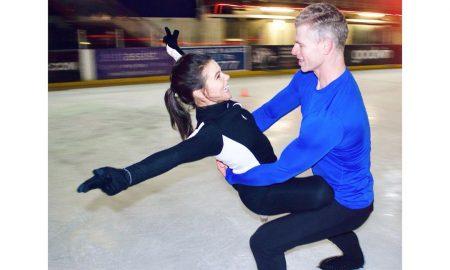 We are so excited to see her perform, will you be watching?