For most of us, this year's ski season is well underway. For those of you who are getting ready to go on your winter holiday here are some YouTube channels that you can subscribe to for a taste of skiing to get you even more exited.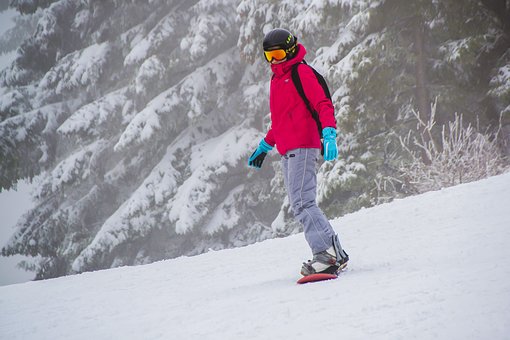 SalomonFreeskiTV
Salomon is Freeskiing. From the steeps of Chamonix to the park at Mammoth and everywhere in between, the goal of there show is to tell stories from our world and inspire you to become part of it. This channel is also very active with social media and when they tend to share something it usually goes viral very quickly.
Candide Thovex
Candide Thovex is a skier with a slight difference, when he takes to the slopes he likes to give himself a slight challenge and in turn, this makes for great footage. If you are into your more difficult runs or just going a little off piste then this YouTube will be able to give you everything you need as he takes to jumping roads, jumping lakes, cave diving and performing lots of dangerous flips.
HappyCoach
If you are still a learner or simply want to be able to get skiing advice and advance to the next level, this channel could be perfect for you. It offers tips on everything from the basic movement all the way to tricks and jumps,
This account is worth watching if you are thinking of skiing in the near future and want to be able to keep on top of everything until then. You may even pick up a few tips and hints to be able to make things easier or simpler while you're out on the slopes.
SkiAddiction
SkiAddiction.com is committed to producing the worlds best freestyle skiing video tutorials. This is one account that is not only great for the seeing the most exiting and thrilling skiing videos around but also you can pick up some great tips from what kind of ski thermals you need to how to do basic trciks if really does have a wide variety of videos.
Base Camp
Base Camp is a YouTube channel, which has been created by an instructor training company, so it feature a little promotion for the company its self. However, if you can look past this you will be able to see all of the lifestyle, tricks, speed and runs in their element. There is footage here from instructors all over the world and in turn you may even find your next get away location from right here on this channel.
On Board
On Board is a ski magazine that shows you an all round overview of the slopes. There's things in the magazine from all aspects of the slopes and in turn it makes an amazing all round channel for training, stunts and lifestyle. Well worth subscribing to if you love alpine life or just skiing in general.
If you're looking to take to the slopes this year the why not take a look through our wide range of designer ski thermals to be able to keep you warm?