Skiing Through the Summer Becoming More Popular
Skiing all year round is becoming more and more popular with more people heading out on skiing adventures through the summer months. Places such as the Alpine glaciers and the southern hemisphere ski resorts all have a huge variety of opportunities available for the ski lover and in turn are attracting the masses. Here are some answers to common questions to questions we seem to come across a lot.
Is Summer Skiing Cold?
Yes, skiing in the summer is still a very cold event, for some reason many people think just because its summer they will be nice and warm skiing on the glaciers and in the southern hemisphere's ski resorts and this simply is not the case. The southern hemisphere has its winter during our summer so heading out to Australia, Chile, Argentina or any other ski resorts will mean you'll be skiing during their winter and in turn be very cold.
When you are not on the glaciers and you have returned down the mountains to the ski villages, the weather system is a lot warmer and in turn, you will not need coats and warm layers. However, S'No Queen thermals are made from a moisture wicking material so if you were to take S'No Queen thermals on your summer ski retreat, you would be a comfortable temperature both on the glacier and in the village.
Are Skiing Resorts Still Busy In Summer?
Ski resorts in the summer just as busy as the winter resorts, with less summer resorts than winter resorts, the lower number of visitors soon evens out over the resorts and in turn the summer skiing and the winter skiing carry a very similar atmosphere. This makes it perfect for Alpine Ski and being able to make the most of your skiing experience during the summer.
Will I Still Tan?
When you are in the ski village, there is a likely hood you can still tan as you are at an altitude that gives the sun's rays more strength. It's advisable that even in the cooler weather you take sunscreen is highly advised as the reflection of the sun's rays from the snow on the glacier combined with the higher level of power behind the rays means that even in poor weather conditions such as snow or rain, you can still get sun burnt and tan a huge amount. Failing this simply ensure you wrap up warm with appropriate clothing, a ski gaiter and ski goggles, this shades your skiing from the suns rays. S'No Queen's range of thermals are all long sleeve to aid this.
Where Are the Best Summer Ski Resorts?
Arrays of people seem to always ask the question "where are the best summer ski resorts?" and the only answer is simply there is not a best resort or location. The resort you prefer over any over resort will have its own unique reasons and they are down to you. Things like a resort taking too long to get to, your skill level when it comes to skiing; the atmosphere and even how cold it is there may or may not alter your opinion. Therefore, to answer this question we have brought three of the most popular ski resorts in the world to call the best, simply as if they are this popular they must be doing something right.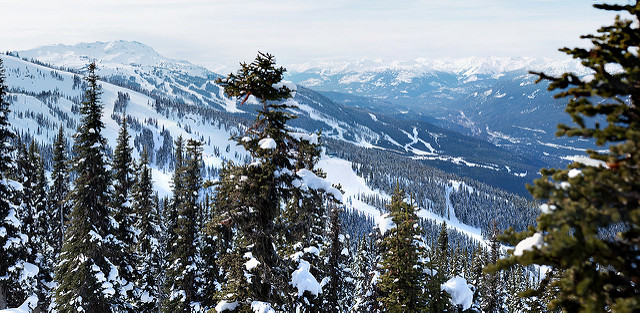 Whistler Blackcomb
Whistler Blackcomb is famous for its wide array of demanding activities during the summer months and in turn is a favourite for thrill seekers and people who like to be able to feel adrenaline pumping. Things such as the excellent downhill mountain bike track through the pine forests and the widely available skiing all seem to add up to an amazing experience. The resort its self is located a small distance from the city of Vancouver in Canada and in turn makes for amazing skiing in the British Columbian Rockies.  If you are a thrill seeker who loves the fast pace of skiing, paragliding or downhill mountain biking, whistler black comb could be perfect for you.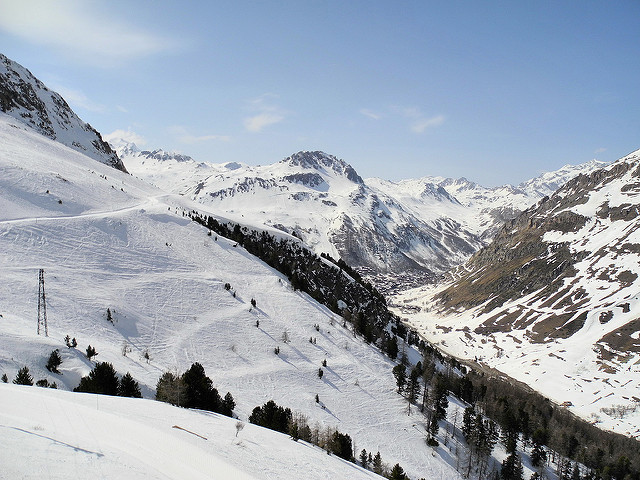 Val d'Isere
Val d'Isere is an alpine resort, which can boast luxurious lifestyle for its visitors throughout the summer and winter period due to its beautiful scenery and endless levels of snow. The village maintains its position in the valley with its pine trees, rolling fields and amazing views of mountaintops surrounding it, whilst the glacier remains covered in snow all year round. This resort is primarily perfect for those who wish to have a luxury experience whilst they are skiing, stopping for shopping during the day and living a true alpine lifestyle. With various fitness classes, spas and a golf driving range, the resort pulls this off very easily indeed.

Perisher Valley
Perisher Valley is an Australian resort that stretches over four separate smaller resorts and has its own "Ski Tube" rail system to navigate from one resort to the other. The sheer size of this resort and its location mean that it is great for anybody who loves off piste skiing or cross-country skiing, simply as there is so much on offer here.  Located in the Eastern Australian region of New South Wales, the resort its self it is on a small mountain range juts inland from the coast and has amazing travel links due to its close proximity to Sydney and Canberra.
If you are thinking of heading out summer skiing this summer then it is certainly worth it, not only can you refresh yourself with some of that longed for mountain air. However, you will also be able to escape the heat and relax on the slopes for a little while. Check out our range of skiing moisture wicking ladies thermals to keep you comfortable throughout the summer ski season.