Mothers Day S'No Queen Guide
With mothers day just around the corner it's time S'No Queen put together some thermal clothing ideas for you to get your mother this year.
S'No Queen CLASSIC headband : Black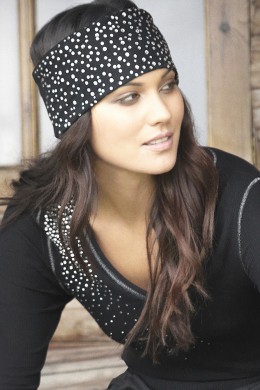 No matter how old your mother is, she will love our stylish headbands.
Beautifully adorned S'No Queen headband designed to keep you warm and stylish while on the slopes.
You can be sure by wearing this beautiful sparkly headband you'll turn heads for all the right reasons.
It can also be worn as a mini infinity scarf.
S'No Queen: CLASSIC Zip Polo: Slate NEW Colour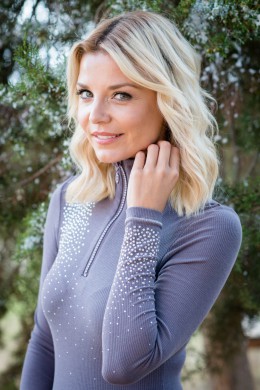 What better way to show your Mum you lover her than with a new VIP S'No Queen designer thermal top to keep her toasty warm all year round.
This muted and understated shade will complement any ski wardrobe and look just as good worn alone apres ski.
This beautiful thermal Zip polo is adorned with beautiful crystals, scattered front, back and on the sleeve Ideal for wearing under your designer ski clothes to keeping your mother warm while on the slopes.
S'No Queen: CLASSIC Crew: Midnight Blu NEW Colour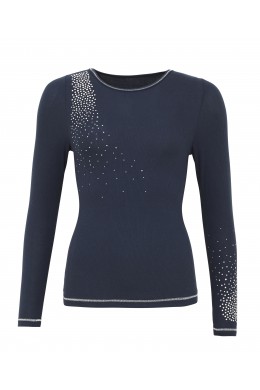 This S'No Queen Midnight Blu long sleeved designer thermal crew neck top is perfect for wearing under your designer ski clothes to help keep you warm.
If you treat your mother to one of these beautiful thermal tops you're sure to appreciate the super soft fabric next to your skin all day long.
If you really want to treat your Mother then we suggest you match this Midnight Blu crew neck top with a pair of our Midnight Blu thermal leggings and make her feel fabulous from head to toe.
QUEEN Collection crew: Black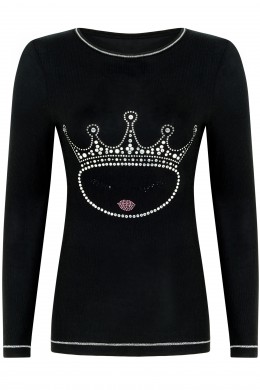 With this Black crew neck thermal top you can make you mother feel like the Queen of the slopes this season. This top is embellished with our signature Queen design, complete with regal diamante encrusted crown.
Your mother will look and feel spectacular in S'No Queen thermals, which are designed to fit and flatter your figure whilst keeping you warm throughout the day and into the evening with our specially blended 80% mirco modal, 15% silk, 5% lycra thermal blend.
You'll want to flaunt these stylish ladies thermals, so pair the black crew neck top with the Queen Leggings in black for head to toe glamour.