Christmas Gift Guide for S'No Queens
Your S'No Queen deserves a little sparkle this festive season, we have put together some of our favourite gifts for S'No Queens, some sparkle, some practical and some just to show her how special she is.
As Christmas is just around the corner, buying the perfect gift for your favourite S'No Queen should be a top priority. Your Ski loving Queen deserves to be spoiled this year as not only has she missed out on the Spring ski season we still aren't sure when it will be easy to fly out to the ski resorts.
This Christmas find the perfect gift for your S'No Queen, check out our favourite stocking fillers, big gifts, and gift cards.
Stocking filler gifts
If you are looking for little treats for your S'No Queen we have found some lovely stocking filler ideas that she will love.
S'No Queen headband
Loved by all, this S'No Queen headband is the perfect gift, with prices ranging from £19 to £49 they are well within budget. Season after season this stylish headband is perfect for any occasion, many S'No Queens such as Sarah Harding has been seen wearing this headband as a scarf/neck covering, and can be lifted up as a pretty non-medical face covering for outside or being seated at your table. This year we have brought in lots of new styles and colours including the Gemini headband and the stunning multi-coloured crystal headband.
Headbands make a great present as they can be worn all year round and the silk blend and lycra fabric mean they can stretch to keep your hair in place for sports such as running, horseriding or just on days when you want to sparkle.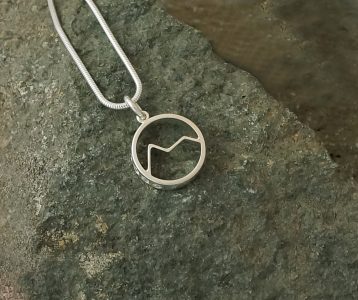 Mountain Necklace
The best views come after the hardest climb, and this year has been a climb indeed. Remind her of the mountains she loves and the Ski seasons in the future with this pretty mountain necklace. You can find a few stunning necklaces, our favourite is the peak jewelry range and the Icons collection which starts at around £145 , and also has another range of stunning collections to remind you of the mountains as well as a bespoke option.
For a smaller budget, we also love these beautiful mountain pendants from Sincerely Silver Shop on Etsy . These come in silver, gold and rose gold and start at £31.20.
These lovely mountain pendants are a really lovely Christmas gift to any ski or outdoor lover who is longing for the mountains.
S'No Queen Vodka and cocktail making kit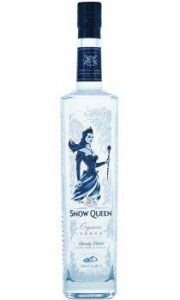 Missing the Apres Ski?
Don't worry why not make your own cocktails and enjoy in the garden wearing your S'No Queen zip polo and leggings. We highly recommend Snow Queen vodka to give your cocktails a kick (over 18 S'No Queens only).
As a stocking filler Snow Queen vodka comes in a number of sized and you can get a variety of cocktail making sets, decanters, and glasses from places like John Lewis. The best thing about buying your S'No Queen a gift like this, is you get to join her in a toast and help try out the cocktails cosy in your bubble.
Gifts for a S'No Queen
For something a little bit special we have a few ideas to really spoil your S'No Queen this year.
Treat her to a spa day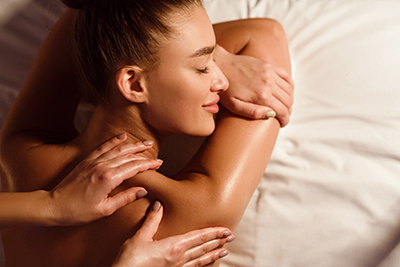 Show her you care and treat her to a lovely spa day, there are lots of covid safe spas available and offering Christmas bookings and vouchers. After a year where we had 3 months of lockdown, self-care and a pamper has become even more precious than it was before.
S'No Queens deserve to be spoiled and after a day of being pampered by a professional she will feel relaxed and as special as you know she is, from the inside out. Spa days can start out as relatively inexpensive but with a few additions such as a massage, some beauty treatments, and lunch this can turn into a real treat.
If you have an extended bubble you may want to do a group booking so she can spend some time with her Mum, daughter, or best friend in her bubble.
Show her how special and unique she is with our Personalised Zip Polo Top, our BESTSELLING classic zip polo is now available to be customised with her name.
She'll turn heads even at a social distance with this stunning zip polo top with diamante jewels spelling out her name on her arm, you can also choose to have the S'No Queen logo as well.
This versatile top is a perfect base layer for the ski season but is pretty and warm enough to wear through the winter months at all. Our S'No Queens love to wear it for all occasions from a day out walking with the family to drinks and dinner in your favourite restaurant.
Brighten up her bubble with a bit of sparkle.
The personalised base layer tops are made individually so take a little longer to send out, this means you need to order sooner rather than later to ensure they arrive in time for Christmas.
Fire Pit or outdoor heater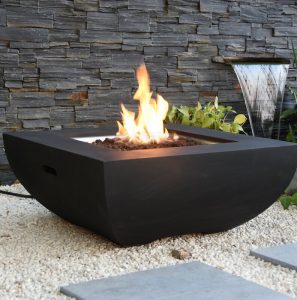 Following the rule of 6 in gardens why not warm up your S'No Queens garden with a fire pit, this centerpiece will keep you warm so you can socialise longer and enjoy your bubble throughout the Christmas and New Years weeks.
You can find a lot of options to suit your outdoor area size and heat output. Throughout 2021 many people have invested in their homes and gardens making their own special sanctuaries. Wearing her S'No Queen clothes she can stay outdoors longer looking beautiful and feeling great but extend that time with an outdoor heater or fire pit.
We love this stylish firepit from Wayfair which costs £699 but there are a lot of different fire pits and outdoor heaters in different designs and budgets.
For the S'No Queen who has everything you can't go wrong with a gift card or voucher, this way she can choose her own gift and you can choose your own budget.
We have now added digital gift cards to our shop starting from £25 and going up to £500 so if you want a stocking filler or a main gift our gift card is the perfect option. Buy her a gift card and she can browse through our new collections and choose her own style to keep her warm and looking gorgeous this winter.