Your Guide To End Of Season Skiing
The refreshing lack of lift queues makes the end of season skiing a huge hit with all skiers and snowboarders, but it's all too common for those not so familiar with snow seasons to have a concern over 'risking' poor conditions on the slopes. If you're one of those people, take a look at our top tips on which locations to go skiing and which ski clothing to bring along.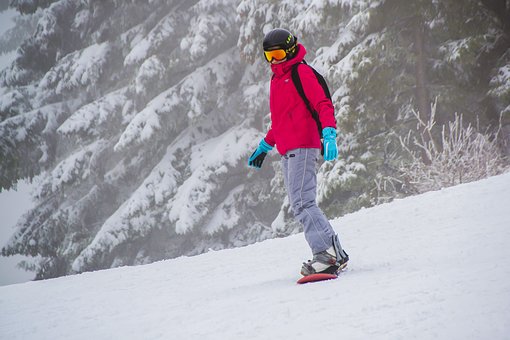 Where to go and what to wear – here's everything you need to know to do spring skiing like a S'No Queen this year.
Where to go end of season skiing
North America is incredible during the spring months. The weather has warmed up from the minus temperatures that you can experience during peak season and, thanks to heavy snowfall at the beginning of the season, you don't experience the same 'patchy' runs that can cause concern closer to home.
As for Europe, you'll find Solden and Obergurgl in Austria are reliable late season picks. Argentiere in the Chamonix region and Val d'Isere or Tignes are both solid picks in France, all benefiting from either high altitude or glaciers which guarantee snow.
If you're not keen on slush, make the most of the early mornings. Get up and out for the first lifts while the snow is still crisp from the overnight chill, then enjoy afternoon après. Not only will you go home feeling like you made the most of your holiday, you'll have experienced the best snow of the week.
What to wear for end of season skiing
There's no denying it, skiing and snowboarding are hard work. Even in the coldest conditions, during the middle of the day, you're likely to feel comfortably warm.
So here are our tips for dressing like a S'No Queen.
Always wear base layer thermals
Whether you prefer a synthetic fabric, merino wool, or a mix of the two, bear in mind that for a warm day on the slopes, this layers main purpose is to wick away sweat, therefore avoiding a chill later in the day rather than retaining warmth throughout the day. Check
Check out our latest designer ski thermals and find out which collection suits you best. Choose a top and leggings on the basis of them being used in as your day and evening clothes. You will want a few to sparkle all day long.
S'No Queen Zip Polo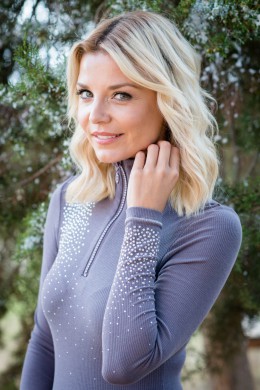 A shell is used to provide a solid outer layer, protecting you from wind and moisture. In a S'No Queen VIP Zip Polo you'll find unparalleled breathability as it's made from a super soft fabric. Our zip perfect polos will not only feel great next to your skin but will make you feel fabulous from the inside out. All our polos are ideal for wearing under your designer ski clothes to keep you warm while on the slopes, or for when the sun is shining, perhaps this is all you need to stand out from the crowd.
Headbands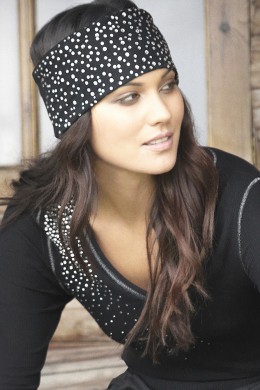 We have a range of ladies' thermal headbands that are the perfect addition to your ski clothing collection. Available in a wide selection of colours and covered in bling, these thermal headbands are the perfect way to crown your head as you take on the slopes.
Sunglasses
Goggles work well on the slopes, but you can't wear them on the lunch terrace. A pair of sunglasses will keep you looking like a S'No Queen and reduce the glare from your cocktails glass.
Sun Cream
We've all seen a skier with a painfully red nose. And it's no myth that the sun is even more intense in the mountains as it reflects off the snow. So ensure you apply sun cream at altitude, and stay hydrated. Re-apply regularly and carry a pocket-size tube.