Top tips for preventing ski injuries
Here at S'No Queen we have put together our top tips to make the most of your ski or snowboard holiday and stay injury-free this winter.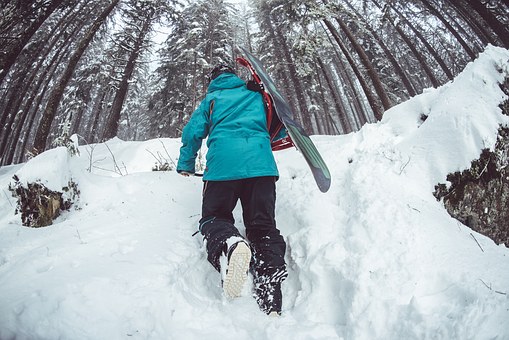 Take lessons
The better your technique, the less chance you'll put undue strain on your joints. All experts were once beginners.
Get the right kit
Have your ski or board bindings set up by a pro because if your bindings are incorrectly adjusted, or you borrow a friend's skis, you're much more likely to injure your knees. In the hire shop give an accurate weight and estimate of your ability and don't use boards or skis that are too short or too long.
Take an afternoon off
Don't get caught up in the first lift and last lift idea. Instead take a break and you're likely to get more from your holiday. Why? Because the highest risk of accident is after 3pm on especially a few days into your holiday as muscle fatigue reaches its peak 48 hours after you hit the slopes.
Take the lift at the end of the day
You'll be tired, the pistes may be icy and crowded, and there'll possibly be bare patches in the snow, all of which are risk factors for injury.
Control your weight
Good advice for life and for skiing is to maintain a healthy weight. It's also good to prevent injuries too. As you would expect the heavier you are, the more strain you put on your knees and the heavier you fall.
Keep within your comfort zone
Control is good, bravado is bad, and icy moguls – especially if you already have any damage to your knees – are a nightmare. Mogul falls can result in serious injury, especially to the shoulder in firm conditions.
Minimise alcohol at lunchtime
It slows your reactions and makes you more reckless, and remember altitude increases the impacts.
Be careful getting off the chairlift
It's easy to fall when trying to get off a chairlift. And while it might be funny, it can be serious; we see many people who've ruptured their knee ligaments when the person next to them falls across their skis.
Don't wear a knee brace but do wear wrist guards if you snowboard
It's important to remember that knee braces only for a small number of people. These include skiers returning to the sport with an old or partially healed ligament injury or those with mild arthritis. Otherwise, skiing without a brace improves the ability of the muscles around the knee to respond effectively to the different stresses and strains. Wrist guards for snowboards are really useful and seriously reduce incidents of wrist fractures.
Ski off-peak
The quieter the slopes the less danger there'll be of being called on to take sudden evasive action. If your ability allows, learn to ski off piste where it's often quieter. Do make sure you learn about the risks before going off piste and have the correct equipment and insurance.
Seek advice immediately after injury
Clinics in ski resorts are versed in treating ski injuries. Above all, do not ski with an injury – get it checked out. Even though it might be tempting to carry on skiing through an injury, ignoring it may result in a longer lay–off.
Wear a helmet
Helmets cannot prevent all injuries but they can reduce the severity of mild to moderate injuries – anyone under 14 should wear a helmet.
So hopefully with all these tips you will be able to wrap up in your winter thermals and keep safe this season.