Alternative Skiing Destinations
We know that when it comes to skiing not everybody loves to head to the Alps and that there are some of us who are a little more adventurous and love to experience new things. It is for this reason that S'No Queen has done some research and found some locations that you could go skiing if you really want to see the world and what different cultures have to offer whilst also having fun on the slopes.
Troodos – Cyprus
Troodos is an extinct volcano in the heart of Cyprus. Although Cyprus is famous for its wide variety of sunny tourism attractions, party holidays and beaches, it actually holds a massive Mediterranean ski resort. This offers skiing for tourists in the winter months and it amazing if you want to ski one day and head down to a hot beach and the coast the next day. This is the ultimate holiday for somebody who wants to do more than just ski on their getaway. The skiing resort does however have a short ski season due to its hot climate so you will have to be quick if you are heading out next year and book early.
Malam Jabba – Pakistan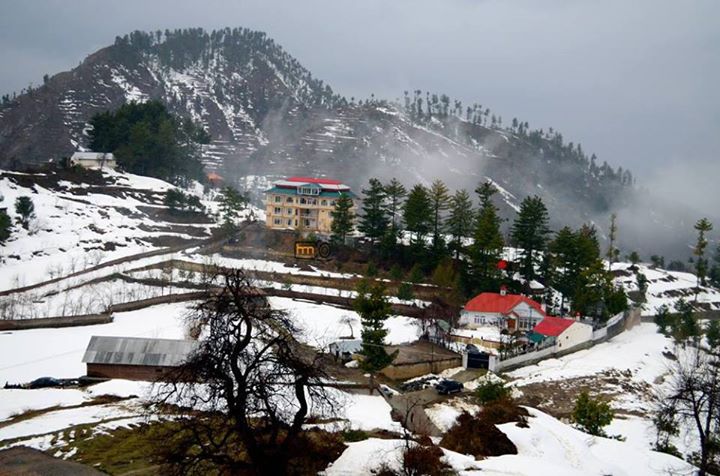 With Pakistan being famous for turmoil, civil wars and hot climates, it seems strange that it also has a very large skiing industry. The Malam Jabba skiing resort is situated in Islamabad and was re-opened in 2011 after the war left this area of Pakistan.  With the scare of terrorism and other factors scaring away many western tourists, it is perfect for a quieter more secluded holiday and there is nothing to worry about as the entire compound has military presence for tourist's peace of mind.
Union Glacier – Antarctica
This resort has the prestige of being named the southernmost resort in the world, it site on a mountain range in the western Antarctic continent. This in turn means that it holds some of the most beautiful views in the entire world and has an all year round ski season. However, it is only advised for advanced skiers as it comes as one of the coldest places to ski in the world and its remote nature means that novices could be in danger. Remember to pack your S'No Queen thermals if you are heading to this resort as the temperature can reach minus 90 degrees during the winter and only ever reach's -10 during the hottest summer days.
Cerro Caster – Argentina
This Argentinean ski resort is one of the only resorts not situated in the Andes and lies on a small island in the very southern most parts of the country. It is unique as it is usually an unheard of resort whilst at the same time is very popular with the locals and many tourists from the Asian Continent. As you can see from the image above this resort is very remote and picturesque, this in turn gives you a strong sense of tranquillity and relaxation when you are here. However, Malvinas Argentina's International Airport is only 10km away making it easily excisable by people wanting to try out the southern Argentinean ski resort for themselves.
Gulmarg – India
Gulmarg is a town situation atop of a mountain in the Himalayas. This means that the ski resort carries some of the most impressive sites in the world sharing its skyline with Mount Everest and K2, which are the two biggest mountains in the world. This high altitude skiing, proximity to Europe and low cost of holidays means that the Gulmarg Resort is very popular with those who know about it and draws in thousands of people each year.
Remember that all of these locations share one thing in common, very low temperatures. So remember to pack your S'No Queen Thermals before heading out.