Rub shoulders ans ski with the Stars at these Celebrity Ski Hangouts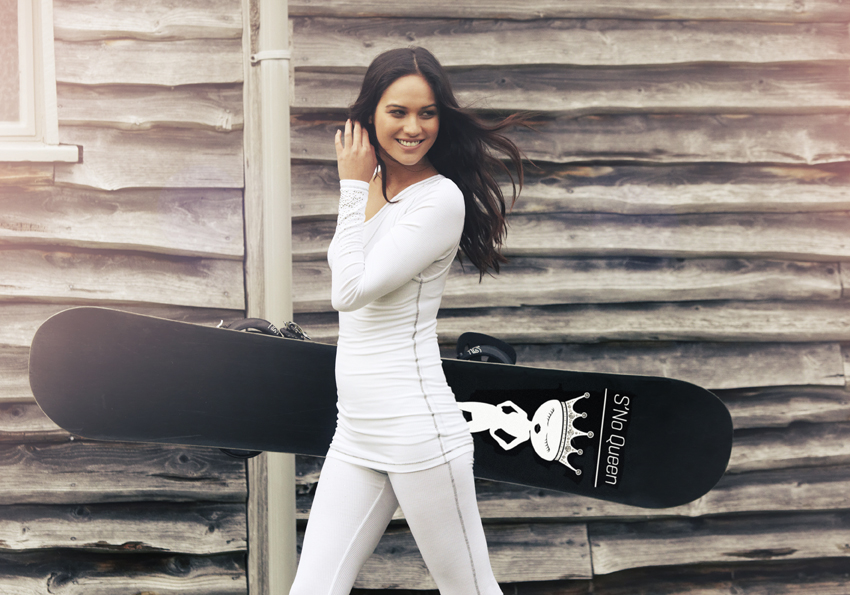 Ski with the stars – Make Celebrities your S'No Guides!
There's nothing like spending your time descending the slopes of your favourite ski resort. But where are the very best places to ski? Why not follow in the footsteps, or the ski tracks, of famous faces from around the world? People who accept only best and therefore can be relied upon as indicators of the best slopes, the most glitzy of resorts and the most stylish Apres destinations.
Naturally, you'll be wearing your S'No Queen designer thermals, so you'll be able to feel comfortable on the slopes and fit right in with any celebrity crowd in the Apres, so why not strike up a conversation and introduce yourself.
So where do the international glitterati like to hang out?
Colorado
Aspen; A truly world class American ski resort and former silver mining town located in the White River National forest with four mountains from which to choose. It's a fashionable resort favoured by the stars and most recently, was the place the actor Chris Zylka chose to propose to socialite Paris Hilton adding an extra touch of romance to the resort.
Other celebrity sightings include Elton John, Mariah Carey and the former 'First Lady' (maybe future President?) Michelle Obama.
Vail, also in Colorado has been favoured by the 'Queen of Reality TV' Kim Kardashian and her family. If you spy them on the slopes, maybe you too can tell your friends you've been 'Keeping Up With The Kardashians'.
Canada
'Posh & Becks' have been seen enjoying family ski holidays in the popular Whistler resort in Canada, but like the rest of us, the Beckham Family aren't immune to taking the occasional tumble. Young Brooklyn, unfortunately, broke his collarbone and more recently, Victoria has swapped her usually impeccable footwear for a clunky leg brace following her own mishap.
France
It's no surprise that you'll spot a celebrity or several in the glittering French resort of Courcheval. Another of the many locations favoured by Prince William and Kate Middleton. Kate's sister Pippa Middleton has also graced the same slopes.
Switzerland
If you're a fan of Tennis, you might like to keep an eye of for Roger Federer if you find yourself in Lenzerheide, Switzerland. He's built his own Villa there. Prior to their split, Brad Pitt & Angelina Jolie spent many a happy time at the resort of Zermatt, but don't let that put you off!
Verbier however, already well known as an A-lister retreat, is truly a resort fit for Royalty. We're not just referring to our Regal S'No Queens either. Prince William and The Duchess of Cambridge recently ventured to Verbier for a family holiday and were also spotted enjoying the Apres.
Sarah Ferguson, the Duchess of York has her own Chalet at the resort. You might also spot royalty of another sort on the slopes of Verbier, following sightings of pop's former Princess, now Queen, Madonna, along with family and friends. If ever you're planning a spot of celebrity spotting, Verbier might well be the place to go!
Have you spotted any A-listers at these or any other ski resorts? We'd love to hear your stories of your encounters with the stars, why not get in touch and tell us your tales!