Tips for a great skiing holiday
When it comes to getting away on a ski retreat, you want to try to make it the most enjoyable experience possible for yourself and your family or friends. So S'No Queen has put together a few tips to be able to make the most of your getaway.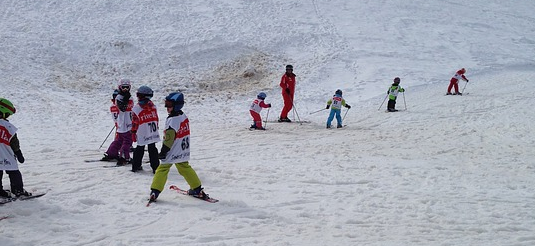 Don't Wear More Than One Pair of Socks
When it comes to keeping warm on the slopes, many people turn to wearing multiple pairs of thermal socks as at first thought it would make them warmer. More layers equal more heat in theory and this seems to be the consensus when it comes to novice skiers trying to keep warm.
However, wearing more than one pair of socks can and will make your feet a lot colder in the long term of things. This is simply as when you wear more than one pair of socks your feet will become hot and start a process of perspiration, which in turn means that your feet will sweat and become moist. As you know, moisture attracts the cold and in turn you will get much colder feet.
If you want to be able to keep your feet warm then your best option would be to be able to opt for some thick wool or acrylic socks. A single pair is enough to be able to keep your feet warm if your ski boots are the right fitting for you and should be just warm enough to prevent overheating.
Packing
When it comes to packing, it can be a lot harder for us girls than men because we simply have more things to take. Therefore, when you are packing you should be looking for ways to fit more in your case and avoid having to lug around two suitcases, your skis and your boot bag.
Try packing things into your ski and boot bag when you are travelling, this should free up room in your main suitcase for more things. You could roll up your pants and place them into the boot or put socks in there, the choice is yours.
Vaseline
When it comes to skiing, you should be using Vaseline as your best friend. It can come in a small handy container than can be carried everywhere and can even fit into your purse. You will be able to pick up a tin of Vaseline for little over £1 and it is so worth it.
Vaseline can be used on everything from anti rust on your skis all the way to lubricant to stop windburn on your face while you are on the slopes. With it being so useful, cheap and portable, it is safe to say you might need it next time you hit the slopes.
Ski Resort Accommodation
When it comes to heading out over the Alps you may be with family or a group of friends and this makes chalets and apartments a lot better for your needs. Big groups usually prefer to be able to sit together and relax in a group in the evenings having been out for a meal or drinks. In addition, if it is a family trip you might like the freedom of having the entire chalet or apartment to yourself so that you can prepare meals properly and have some family time on your get away.
However, if it is a small group going or maybe just a couple heading on a retreat, it could be best for a hotel. You will not be needing all of the space and facilities that you had before and if it is only a small number of people you'll be able to relax and chill out in the evenings in a hotel room.
Remember to think about your accommodation carefully before you go as things like location, reviews, food, service levels and price should all factor into where you stay on your ski get away.
Thermal Ski Wear
When it comes to a ski get away or virtually any cold environment, your S'No Queen thermals are always going to be an amazing addition to your inventory. The thermals themselves will keep you warm throughout the day whilst being made of material that makes them lightweight and durable.
The Ladies Thermals Range also covers many bases when it comes to usability as they offer a range of uses. The design its self allows them to be worn from day to day use in the colder months of the year along with the comfort making them ideal for casual wear. This combined with the thermal characteristics and the general aesthetic of the thermals makes them perfect for wearing on and off the slopes.
Check out all of the S'No Queen collections today!