Gadgets to get for your next ski getaway
With Christmas just around the corner here are some gifts you might need for your next ski trip. There are some essentials, like your winter thermals, that you can't do without on a ski trip, but what about tech toys to take with you on your next skiing holiday?
Your ski get away always has to be somewhere amazing and fun for you to be able to enjoy it, the thrill of heading down the slopes, the atmosphere or the alpine ski and even the little things such as getting back to the chalet after a long day in the snow. Therefore, S'No Queen has brought you a few extra small pieces of kit to be able to make your getaway more comfortable and enjoyable; take a look!
The Go Pro Hero 5 Black
The Go Pro is an amazing piece of tech that allows you to be able to record your ski runs and show friends and family when you get home. You can even export them and use them on channels such as YouTube or Facebook if you really wanted, to be able to share your experience with the world. The GO Pro is the best camera to be doing this on in for a beginner simply as its cost, spec and simplicity to use make it an amazing piece of kit and with the added bonus of it being shock proof and water proof it makes it a no brainer.
This latest addition is the first go pro that doesn't need a case for water as it's totally water proof.It can be attached to the wearer on various parts of the body such as the head, chest or wrist so that the view and experience you record can be altered depending on the point of view you want to give. This also at the same time keeps the camera hands free and gives you more room to manoeuvre than you would have with similar cameras.
Suunto Ambit3 Peak GPS Sportwatch

There are few bigger hassles than trying to check the time when you're on the mountain. Whether it's pulling up your sleeve to get at your watch, or pulling out your phone and risk it falling in the snow, it's not a good situation. The £400 Suunto Ambit3 Peak sport watch is the perfect thing to sling over your wrist, not only telling the time but connecting to a heart rate monitor and a family of smartphone apps that track your activity, map your location, count your burned calories and more. And the watch's Movescount app also connects you to a community of other Suunto wearers, letting you compare your workouts and adventures.
Fog Free Goggles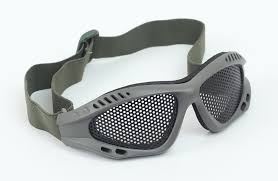 Fog Free goggles have now become a thing with more and more people opting for the specially engineered goggles over the old and more dated googles you used to get. Unlike the older goggles that would steam up under moisture and perspiration, these goggles have been specifically designed to sweep air past the lens as you head down the slopes and in turn prevent the goggle steaming up through a high level of ventilation.
Some goggles even include a small and weak fan to be able to keep a very low airflow through the googles while you ski; this enables them to stay completely ventilated and completely prevents any form of fogging up. Saving you the hassle of removing your googles to clear them every few minutes.
Forcite Alpine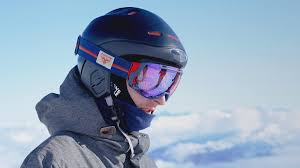 This ski helmet is the ultimate in connected sports gear. With integrated Bluetooth and Wi-Fi, it syncs to smartphones to pipe in music and phone calls to the wearer. Foglights built into the casing light the slopes, which is doubly important when the Forcite's 1080p camera is capturing your descent down the mountain. Motion and impact sensors keep track of safety and activity, while GPS capabilities make sure you can keep track of the trails you've conquered. All powered by a battery that lasts between six and eight hours, this futuristic helmet will last as long as you can.
So there you have it, these are the best suited tech gadgets to look out for at Christmas. Combine these with some S'No Queen winter thermals and it may be the best Christmas yet.