Fitting your snowboard boots correctly
We know that many of you struggle each season to fit your snowboard boots correctly so with that in mind S'No Queen has some tips to guide you into the right direction.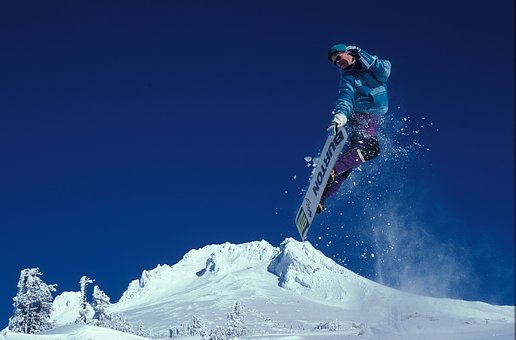 Fitting snowboard boots
The most significant factor when fitting your snowboard boots correctly is to ensure both comfort and performance when you're snowboarding is the fit.
To check the fit of your snowboard boots, you must try them on with your snowboard socks. For the best fit, shop when your feet is at their largest – in the afternoon, evening, or after some physical activity. Your feet can swell up to half a size while snowboarding, so it's crucial that you aim to fit them at their largest. Also, it's best to visit a snowboard shop where experts can analyse your feet and help you narrow down the choices.
Soft snowboard boots: You should feel some toe movements.
Hard snowboard boots: You should feel minimal toe movement.
Bear in mind that once the boots have been ridden, the internal padding will become compacted, consequently increasing the amount of space slightly.
Soft snowboard boots may look like oversized trainers, but that doesn't mean they should fit like your trainers!
The most important indicator of a proper boot fit is the heel holding power of the snowboard boot:
Check this during the fitting process;
Lace the boots up to completely eliminate heel lift.
Stand on your toes and check if the heel of the snowboard boot rises off the ground.
You'll know it's not a proper fit if you can lift your heels.
Remember, snowboarding boots should fit snugly around the ankle, and should hold your heel firmly down in the boot. You could actually do some minor adjustments to prevent your heels from lifting inside your snowboard boots. Add devices like a butterfly, a tongue pad, or an ankle strap:
Butterfly – having a butterfly wrapped around your ankle bones keeps your heel from lifting inside your snowboard boots.
Tongue pads – when placed inside the snowboard boots, tongue pads help push your heel back down into the heel cup of your boot.
Ankle straps – wrapped outside your snowboard boots, ankle straps drive your heel into the cup of your boots.
Boot flex
Aside from boot fit and heel holding power, checking the flex of your snowboarding boots is important. The degree of boot flex varies depending on your riding style. So consider this when deciding on how much flex you will need:
Freestyle snowboard boots are usually lower cut, with loose, molded inner liners for more flexibility.
Freeride snowboard boots tend to have a stiffer upper boot for added support, and a lace-up inner that allows you to adjust the amount of flexibility.
Hard snowboard boots support your foot, ankle, and lower leg firmly, making them best for racing and high-speed carving on hard snow surfaces.
Snowboard bindings
A good fit between your snowboard boots and bindings is essential – if possible have these with you when purchasing new boots, or look at buying a complete set-up with compatible kit.
Soft boots and strap in bindings
Any soft snowboarding boots can be used with the strap-on system. Freestyle and freeride snowboarders often prefer this system as it gives more flexibility and manoeuvrability. This is also the most comfortable combination when you're off your snowboard and hence it's the most common combination.
Hard boots with plate bindings
Hard snowboard boots in combination with plate/lever snowboard bindings give the most solid and direct control over your snowboard. All your body movements are directly transmitted to the snowboard without padding to absorb much of this energy. Freecarvers prefer this type of snowboard boot-binding combination as they need this kind of control in high speed turns.
Having the right pair of snowboard boots is essential. It could make the difference between spending hours in excruciating pain, or being in blissful comfort on the slopes. You don't need the highest performance snowboard boots to be comfortable. All you need is a pair of boots that fit well, is designed for your preferred snowboarding style, and is in sync with your snowboard binding system.
Now that you have the correct footwear and sizes sorted out don't forget to check out our new winter collection to get your designer thermals matching your snowboard boots.