Not everyone is a professional when it comes to going skiing. So S'no Queen has put together some top tips for you so that you make your Winter holiday as special as possible.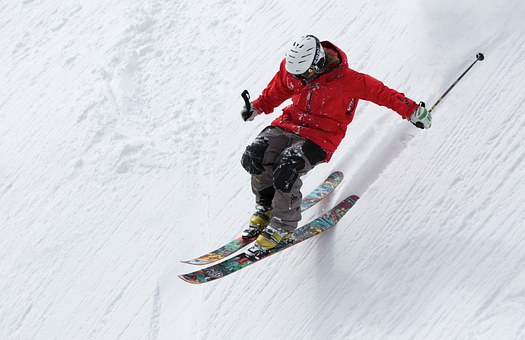 Before you travel
Always remember to pack plenty of socks with you so you have spares and enough for wearing with snow boots in the evenings. Wearing socks you have worn all day is not pleasant so you need enough that you change when needed.
Bring plenty of pain killers and deep heat for the morning after your first day on the slopes as you will have used muscles you didn't know you had. This is the same for most sports so it's really important to bring both.
Always remember to get insurance cover before you travel and bring all documentation along with in case you have an accident.
Before You Hit the Slopes
Every morning you should do some basic stretches before you go out to warm the muscles, this  will stop you getting cramp and strains throughout the day.
Always check the weather forecast and pay attention to any avalanche warnings. You should never go down a piste that is closed, even if you have been down it the day before, the conditions can change overnight.
Don't wear cotton next to the skin as cotton when wet as it can sometimes make you sweat and get itchy. It will also make you very cold which is not what you want.
Some people don't always know that you can get burnt from the glare off the snow. So remember to apply sun cream underneath your nose and chin so you don't burn.
Put your mobile phone in a pouch, attach it to your jacket and put it in a zipped pocket. If you drop your phone in the snow it will be pretty much impossible to find.
On the Slopes
If you are a first timer avoid skiing/boarding in a backpack as it affects your balance and posture.
Take a piste map with you- not only do these show you where the skiing and boarding runs and lifts are but marks out first aid posts where you can get help from ski patrol if needed.
To protect your eyes always wear sunglasses even when just wandering about the resort.
Take a energy bar in your pocket, it's ideal for a boost when you need it whilst out on the slopes.
After
After a day on the slopes your skis/board are likely to be quite wet. To dry them put a towel over a radiator and put your boots upside down on the towel so the heat goes up into the boot. They will dry out overnight and be nice and warm for you again in the morning. Do the same with your ski gloves. The last thing you want is to be getting dressed in wet clothes from the previous day.
Try not to go out in your ski jacket in the evening so it can dry out.
Always take a spare pair of gloves for walking in the resort in the evenings as it's too cold not to be covered even if you are only walking a short distance. S'No Queen Thermals are always a great choice for evening wear as they can be worn as nightwear, on the slopes and fit in just as easily in a restaurant or bar due to their comfortable and flawless design. Take a look at our full range of ladies thermals for more information.
If any members of your group have got drunk never let them walk home by themselves. Trenches, taking freezing melt water down the mountain, run along the roads and they are often not clearly marked. It's easy for people to fall in as they are not familiar with the layout. Falling in trenches or stopping to rest can easily lead to hypothermia.