Best Ski Resorts for All Difficulties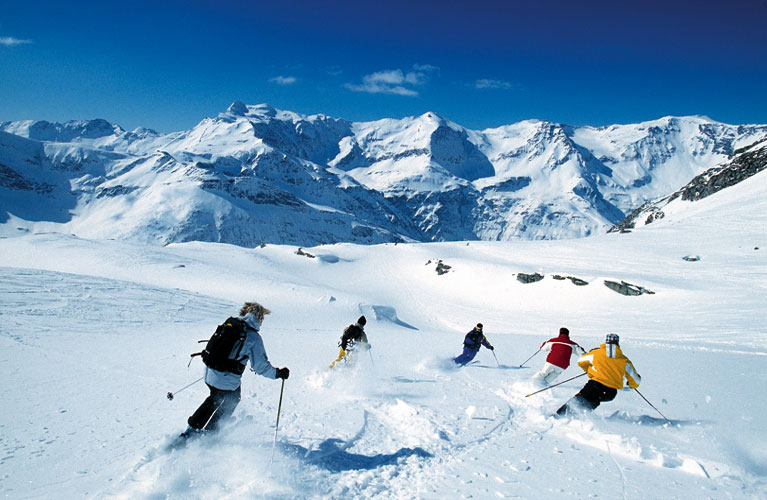 We all know what it is like to go skiing with somebody who skis at a different difficulty level than yourself. Either the slope you are on is too hard or too easy, which makes it either annoying or boring. Finding the right resorts for all difficulty types is very important to be able to make the most of your holiday.
We gathered four locations, which are suited to families, sports, couples and wanting a little more than skiing. Take a look at what we found.
Copper Mountains – Colorado – Family Friendly
This resort is in North America, it is situated in a national forest meaning that it is protected year round and preserves its beauty. It its self has a build up of 21% beginner runs, 25% intermediate runs, 36% advanced runs and 18% expert runs. The highest level of snowfall's in December but it carries through to April and boasts amazing aesthetic views to anybody who visits. The resort its self is perfect for the whole family, simply because of the sheer size of the resort and the amount of slopes it has on offer. This in turn gives it lots and lots of choice that will keep the children happy with a new set of slopes every day.
Vall Nord – Andorra – Training For an Event
This resort is a perfect choice if you are relatively new and you want to train for an event or simply get better. The entire resort is made specifically for building your skills on the slopes and helping you grow your skills and even has facilities for you to bring your entire family. Things like children's skiing lessons and nurseries make it family friendly, in turn meaning you can leave them to learn with the qualified instructors whilst you go ahead and practise on the slopes. It is however a little bit harder to reach with rare flights to the local airport La Massana, you might have to transfer a few times or simply go by train.
Gasteinertal – Austria – More Than Just Skiing
This is a skiing town for tourists who want to go on holiday to do more than just ski, with the resort having a wide range of bars, shopping places, golf locations and beautiful snow walks. This means that if you are with people who do not have a passion for skiing like yourself or simply with the family, there are many recreational activities off the slopes themselves. It has a wide variety of difficulty levels on site with the majority of its slopes coming in at either beginner or intermediate level. This in turn makes it even better for people who simply love the lifestyle but not necessarily the sport.
Whistler Blackcomb – Canada – Romantic Location
This is a perfect location for a couple who ski at different difficulty levels. The resort its self has many slopes ranging in difficulty to be able to cater for everybody. It is based in the rocky mountains of British Columbia surrounded with pine forests. This in turn gives it a picturesque setting for couples to relax in during the winter months. It offers five star food, bustling nightlife, lots of high-end shopping stores and nightlights throughout the streets. There is also the added benefit of the skiing resorts offering log cabins in the woodland that look out over the views of the Rockies or the views of the lit up winter town.
Why not take a look at our range of ladies thermals for your next ski getaway.