Best indoor ski centres across the UK
Whether your an experienced skier or a beginner, when it comes to practising in between holidays away the UK has some of the best indoor ski centres. Obviously the UK isn't known for its snowy Alpine skiing but these indoor ski centres really do feel extremely realistic. You can put on your Winter thermals and enjoy a few hours indoors and it would feel as close to the real thing as it gets.
Indoor ski centres are nothing new as synthetic stand-ins for snow strewn mountains have been around for decades. Originally they were fairly basic, designed mainly for kids and a bit haphazard on quality. In recent years though that's all changed for the better. Today's indoor slopes are as much about brushing up on mogul technique as they are about baby steps for beginners. The runs are crisp and fresh and you can have just about anything from intensive private tuition to family coaching.
So S'No Queen has put together a list of the best indoor ski centres the UK has to offer for you to visit in between your Winter holidays to give your family a head start at one of these super-duper ski centres.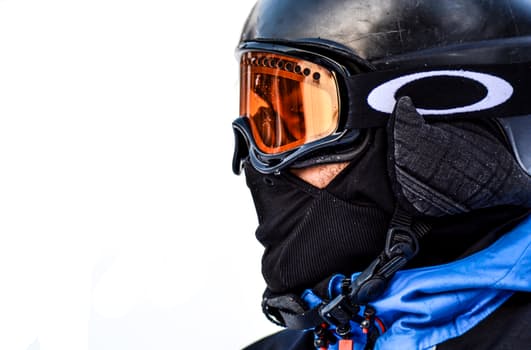 Chill Factore, Manchester
They offer ski and snowboarding lessons for absolute beginners all year round and private tuition and kids' classes from age three. If you already know enough to control your direction and link turns, skill-building courses and advanced coaching are also available.
Chel-Ski, London
Chel-Ski's learning-only indoor ski centre has an instructor/pupil ratio of no more than 1:3. All sessions are with qualified instructors so you won't be going it alone on long. You can't use any UK centres' main slopes until you can ski anyway, so no loss here for total beginners. A central London location with long opening hours is another advantage and they also offer private family lessons and tuition for over fives. This way you can teach your kids younger and the earlier the better in our view.
Snozone, Milton Keynes and Castleford
Private lessons, group instruction, kids' classes from as young as three and intensive one day courses for beginners are all available. They also offer a Plough to Parallel course so if you can ski a little but get stuck in a rut, eight hours training could change that. And, unusually, warm-up techniques and exercise tips are included in Snozone's training.
Snow Factor, Glasgow
If you have a bit more time to play with, central Scotland's biggest indoor ski centre also has individual lessons and group classes for adults and children. The main slope is 168m long and the snow's real. For ambitions beyond skiing this winter, there's an Ice Wall too, with taster sessions for novice climbers.
Snow Centre, Hemel Hempstead
This indoor ski centre is the closest real snow option to the centre of London and about as near to a resort experience as it comes right down to having lift passes and sledging. Group lessons for kids start at age four and there's private snowboarding and ski tuition for over seven's. Adult beginners can book a fast track course or family classes and the centre specialises in Learn before you go packages for holiday first timers and even for those keen to improve.