Beginner Skiers Questions
The slopes can be an intimidating place if you are making your first visit this season. There are a variety of questions you may have and not a lot of places to get them answered. We have composed a list of some common questions we hear a lot of and given you some great honest answers.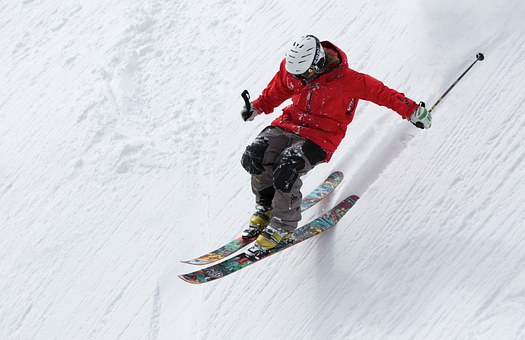 What is the best ski resort for a beginner?
In all honesty there isn't actually a best resort for beginners, some resorts are less challenging than others but all the resorts you'll be visiting in the Alps have facilities and gradual slopes to be able to help you get used to skiing. The more gradual slopes tend to be used as golf courses in the summer so you should have no problems going too fast, as you may not even notice the gradient.
What's the best way to get to the slopes?
This all depends on your preference and location, some people prefer to fly, some prefer the coach and others prefer the train. There are benefits and drawbacks to all of the above depending on where you are going.
The coach is best if you have a large amount of luggage and a large group or if you are going somewhere very isolated and hard to reach. The train is best if you have a lot of luggage or simply want to travel in luxury with a lot more space and a well made meal. This sometimes may take an hour or two longer than the flight but it will allow you to travel a lot more stress free and with a lot more luxuries available. Flying is for if you are heading somewhere other to the Alps, this is a faster way of travel but it does come at the cost of a few luxuries such as stop off points, array in food choices and other smaller things.
Should I be taking lessons before I go skiing?
In all fairness, this is down to you. If you pick things up reasonably quickly then learning to ski whilst on the slopes could be an option, if you are a slow learner or you are heading out with a group who have experience, then learning beforehand could be a good idea to keep up with everybody else.
There are many interior ski slopes in the UK along with a few dry slopes, so learning to ski beforehand should not be a big issue. Simply search for a ski centre near you and you may be surprised by how close it is. There are hundreds dotted around the UK.
Do I need to keep fit if I'm going skiing?
To be able to ski you need to have some level of fitness but by no means do you have to be very fit or an athlete. Many normal everyday people go skiing every year and the common myth that you need to be very fit if you are going to be skiing is nonsense. So long as you have a reasonable sense of balance and can stand up for longer than half an hour you should have no problems with skiing its self.
Are skiing resorts child friendly?
Many skiing resorts offer services to accommodate the whole family, however it is always best just giving them a quick email or a phone call first as a lot of high-end ski resorts offer exclusivity and atmosphere to their guests and this may conflict with bringing children. A quick phone call or email to the resort will clarify this instantly.
On a level of health and safety, the slopes are really a safer place than you would imagine. There is the obvious danger of the children falling over every so often but they would be given the right safety equipment for this to not even be a concern.
What Should I Wear On The Slopes
When you are not on the slopes, you can wear pretty much anything, although if you want to be able to stay warm and comfortable without being weighed down then choose some stylish winter thermals.
Wearing your ski things can be a lot of weight on your body and can become too hot or hard to relax in, then there are jeans or joggers, which seem out of place and many people may regard this as silly or glance over a lot. The best option is to buy some ski wear and fit in with everybody else. You can always look at our thermal wear range and find out what collection suits you best.