Adivce On Taking Your Children Skiing
If you have been a frequent skier all your life then the chances of you introducing the sport to your kids is very high. However, skiing with children can sometimes be difficult with the different range of worries and struggles that accompany the holiday. Things such as having to worry for their safety and getting them to keep their numerous layers can all be difficult, so S'no Queen have put together some some tips for skiing with children.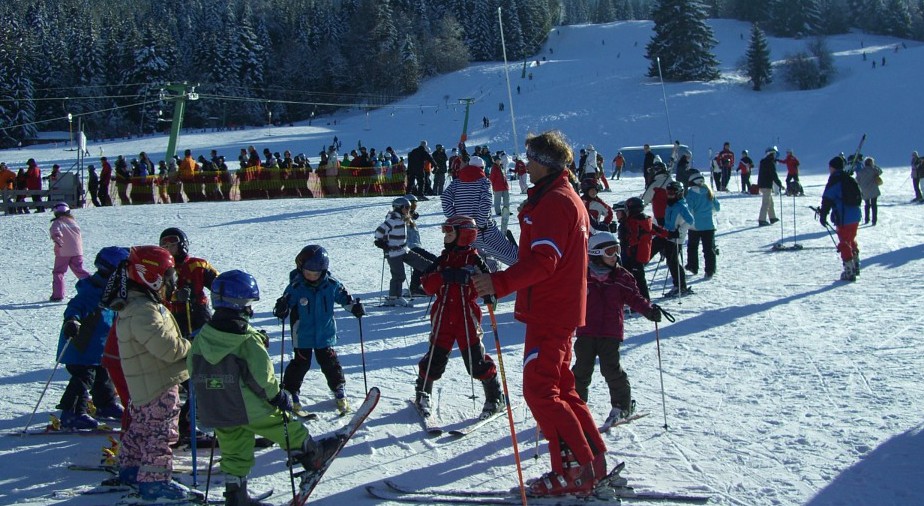 Ski lessons
Ski school is an amazing way to be able to aid you to have some peace and quiet during the day. The school is in essence a day-care centre for children that teach' them how to ski, meaning you can put on your own designer thermals on and enjoy the slopes whilst they are being trained to ski by a professional to ski, everybody wins.
The ski schools feature in nearly all of the Alpine resorts and in turn, you should be able to find a ski school very easily. Simply check with your resort online to see if its child friendly or give them email asking where the nearest ski school is. Sometimes you may find that your resort does not have a ski school as such, however they may have professional ski instructors numbers who can teach private classes to the little ones.
Spending Money
If you have been skiing before, you will know that it can be very tiring and in turn when you feel a little hungry or thirsty, it is not long before that small sense of hunger turns to starvation. So supplying the little ones with a little pocket money to be able to buy food or drink when they are with the instructor is always a good idea. This stops them becoming moody or not enjoying their experience as much, with the added bonus of you not having a complaint from the ski instructor when pick your children back up.
Don't Rush
If you are not sending your child to ski school and you would rather have some quality time on the slopes, this is very understandable especially if they are older and is commonly seen in resorts. The key to teaching a child to ski is simply to take them into it from the ground up. Children seem to have little to no fear, so working their way up from the bottom is a very quick process and should not take more than a few days.
However, two things to remember are simply to have patience with the child and to ensure you are not becoming carried away when teaching them as putting them on something that may be a little much for them could lead to serious injury.
Hiring Equipment
When the little ones are still young, they will have a lot of growing to go through still and in turn, it is important to ensure that you hire the ski gear rather than purchase it outright. Many people prefer to buy ski gear, which is great, however the little ones grow very quickly and in turn, it will not be more than a few months until it does not fit them anymore. If you are considering buying the ski gear outright, wait until they are around 14-15 as this is when their growth will begin to significantly slow down and in turn, the equipment should fit them for a very long time or indefinitely.
Location Of Accommodation
Children can become very tired very quickly as they burn off their energy. In turn, it is important to get a hotel within close proximity to the slopes to be able to ensure they are not too tired when they reach the slopes and you can make it back if they start to become tired. In addition, there is the fact that the little ones walk slower so a long journey from the hotel to the accommodation can be painstaking.
A wide range of resort hotels usually have a location at the bottom of the slopes meaning you can simply leave and get a ski lift to the top from a small number of minutes from your hotel. This is great as it is quick, easy and fun for the little ones.