If you are an active runner then when it comes to winter one thing comes to mind which is running in the freezing cold temperatures. With this in mind, it can be very hard to be able to find that get up and go spirit, nothing de motivates someone like poor weather because a lot of people tend to just give up. However, what if there was a way to not cheat yourself, get outside and brave that weather? Look at S'No Queens top tips to braving the weather and getting out for that morning run.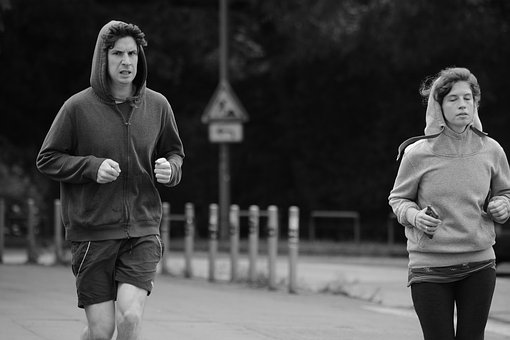 Perfect Your Playlist
Making a running playlist can sometimes be a very influential tool in getting you up out of bed and onto the open road in your running shoes. Depending on what you use to listen to your music try purchasing an running album such as 101 running songs. Before you know if you will be up and ready for your run and you will be able to take it in your stride.
There are wide varieties of headphones that are custom made just for running, wireless headphones could be an amazing asset for you to be able to avoid wires and keep them on during your run.
Get Your Setup Right
Laying your S'No Queen thermals out somewhere the night before save you time in the morning and make things easier to get up in the morning. Try playing them on a cabinet in the bedroom or the radiator in the bathroom. That way you can simply wake up, get dressed and get on the road without having any time to be able to make second thought about your decision to go running.
Try not to place them somewhere that they will be too warm in the morning as you will get used to this level of heat in your tired state and in turn, you will feel colder when you head outside. Try to maintain the thermal wear at room temperature to be able to ensure the best level of comfort and most effective use from them.
Place Your Morning Alarm Away From Your Bed
If you usually have a little difficulty getting up in the morning, then placing your alarm away from your bed could be the best option for you. This method means that instead of having your alarm clock within an arm's reach, you will have to leave the comfort of your bed and turn it off or simply lay there in the noise. Both of those options will stop you feeling as tired and will result in you being out of bed reasonably quickly.
If you have laid your S'No Queen thermals out, as mentioned above, then you will be all set to be able to get dressed and head out onto the open road for your early morning run.
Run With Friends or Family
Most people find when it comes to sports they are more competitive than they realise. in running is always great as it makes you want to push harder and faster than you would if you were on your own. Try competing with friends to be able to see who can get out the earliest, run the furthest or get the fastest time. Anything like this can really help you get out of the door in the morning and onto the open road.
Failing that, there are a wide range of apps or accessories you can buy to compete with people across the world. Things such as the FitBit let you share your running tracks and times with friends and Strava is a mobile phone app, which is a social media for local runners. Really letting you be stuck in and get tips on new routes etc.
Choose Scenery Over Speed
When you are going out on an early morning run, the chances are you have not long woke up and in turn you're not going to be breaking many records that morning. So instead of pushing yourself to break records, why not make the route a little more aesthetically pleasing and more fun to be on. Try doing an uphill route for a challenge and to be able to see the sun come up or taking to a park to be able to see the dew rise from the fields, small things like this could make you really look forward to taking your run.