Maintain Your Ski Fitness All Year Round
Keeping yourself in shape for ski season can sometimes be difficult, huge breaks between ski trips and the temptation to cave in can sometimes take hold. However, the reward of keeping your fitness high all year round will enable you to be able to make the most of your winter ski getaway.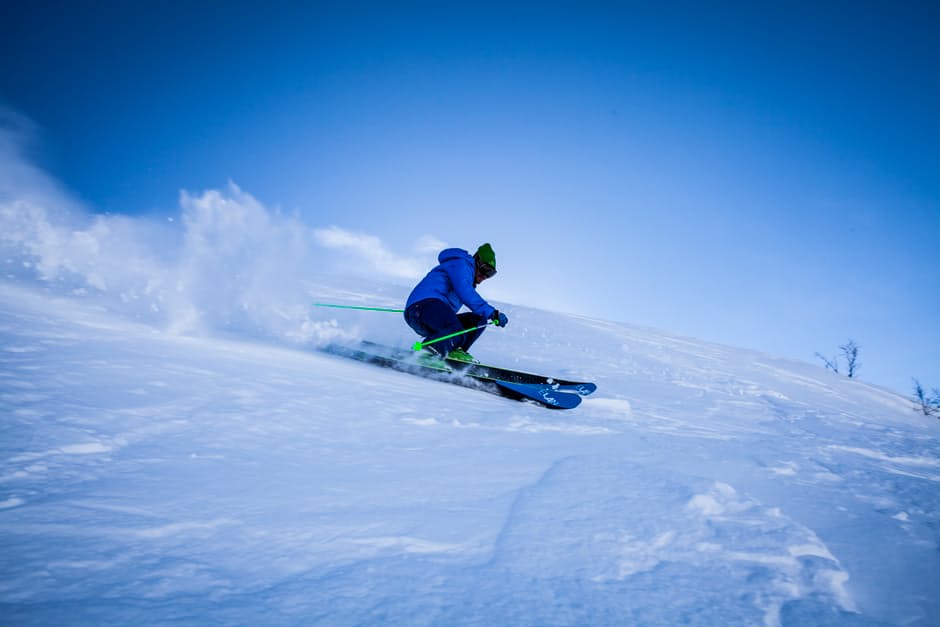 Fitness
Maintaining your ski fitness is a great way to be able to maintain a high level of fitness into the winter. There is a lot of ways to be able to build on your fitness all year round such as jogging and mountain biking but if you are unsure on a workout.
Your workouts should incorporate cardio, core strength and balance to be able to ensure that you have trained efficiently enough when it comes to taking to the slopes.
Our S'No Queen thermals and designed for fitness activities as well as being great for skiing in. Check out our latest funky thermals and find out which collection suits you best.
If you maintain these key factors to ski fitness you are less likely to be injured on a skiing holiday.
Healthy Diet
Dieting through the winter months can become difficult with all of the festive food available on a daily basis. However, if you can resist you'll enjoy ski season more with a higher level of fitness to be able to really give it your all on the slopes. Not only this, but you'll also feel a lot better in the longer term due to the lack of unhealthy food in your system.
Try opting for cold foods such as salads to be able to keep you cool and healthy through the winter and avoid as much chocolate as you possibly can.
On the Piste
When you are on the piste, you will also have to work to be able to maintain a level of fitness and ensure you do not hurt yourself. Your fitness level on the slopes should be as important as the need to keep warm as if it is not you could become injured or not have a high enough fitness level to tackle certain runs.
Preparation
Always make sure you warm up before a ski run as it's important for the preservation of your muscles. Pushing yourself into an array of stretches on both your core and lower body will significantly aid your overall ability to pull off the run whilst at the same time preventing you pulling a muscle or causing yourself an injury. These precautions will give you less chance of returning home early injured from your ski run.
Maintain Temperature
Catching a cold is very common on the pistes due to people's temperature dropping and in turn, them being more susceptible to things such as the common cold and the flu. You need to maintain a comfortable temperature as this will significantly aid you in the long term and ensure that you do not feel ill or sick whilst out on the slopes.
To maintain a comfortable temperature, take a look through our thermal collections for women and see what works for you. Our S'No Queen thermals have a range of benefits, which will help you maintain a comfortable temperature such as moisture wicking and thick body wrapping material.