Valentine's Day 2018 – Give the gift of style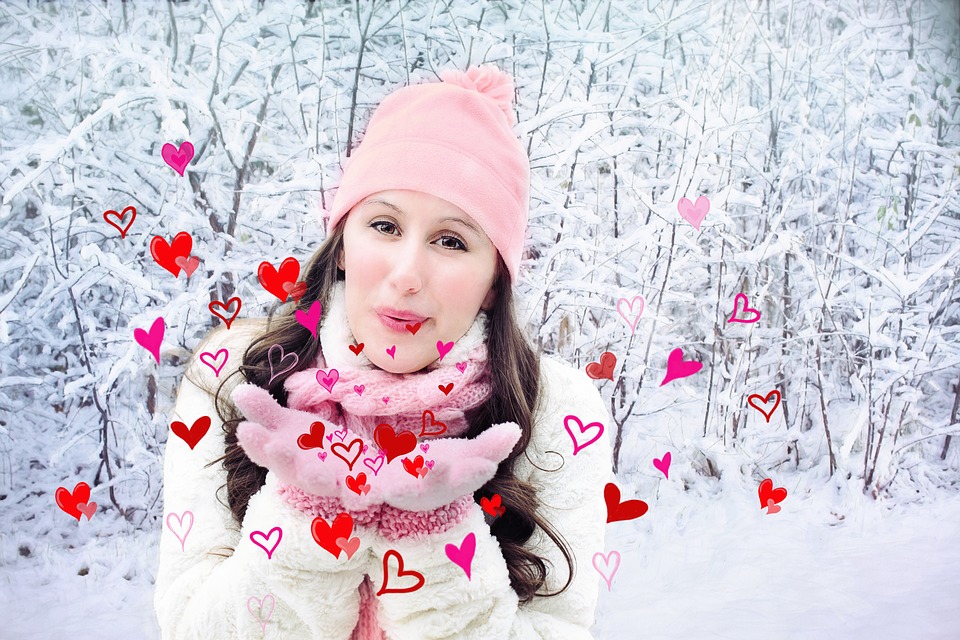 Keep Someone You Love Warm this Valentine's Day
February the 14th is nearly upon us, which means adoring partners everywhere have a panic stricken look in their eyes as they try to find the perfect way to express their affection to the special lady in their lives on Valentine's day.
Chocolates have been done to death, she already has a dressing table cluttered with the finest fragrances known to man (including the ones you bought last year and the year before that) and she already has so many gold necklaces that only Mr T would be able to wear them all. So what do you buy the Lady who has everything?
Designer Thermals – A perfect Valentine's gift?
At S'No Queen, we're dedicated to creating only the finest designer thermals. If you're not familiar with what we do, put all thoughts of functional frumpiness out of your mind and instead imagine garments so warm and soft they feel like wearing a hug, so flattering and figure hugging she'll want to wear them all the time and so sparkly and glamorous, she'll feel like Royalty whilst doing so.
Designed for the dedicated ski enthusiast, who demands both style and technical performance but equally at home on the couch with a mug of hot chocolate, S'No Queen designer thermals are the perfect combination of thoughtful, useful and wonderful. Check out our fabulous range of colours and collections, there'll be something in there to suit the special lady in your life and show her that she's your Queen this Valentines Day.
Beautifully presented in our opulent branded packaging, she'll know you've gone above and beyond the minute she unwraps them and imagine how happy she'll feel knowing that you've taken the time and effort and get her something truly thoughtful as a Valentine's gift which will remind her how much she's loved long after the Valentine's roses have wilted.
You did remember to order the roses didn't you?