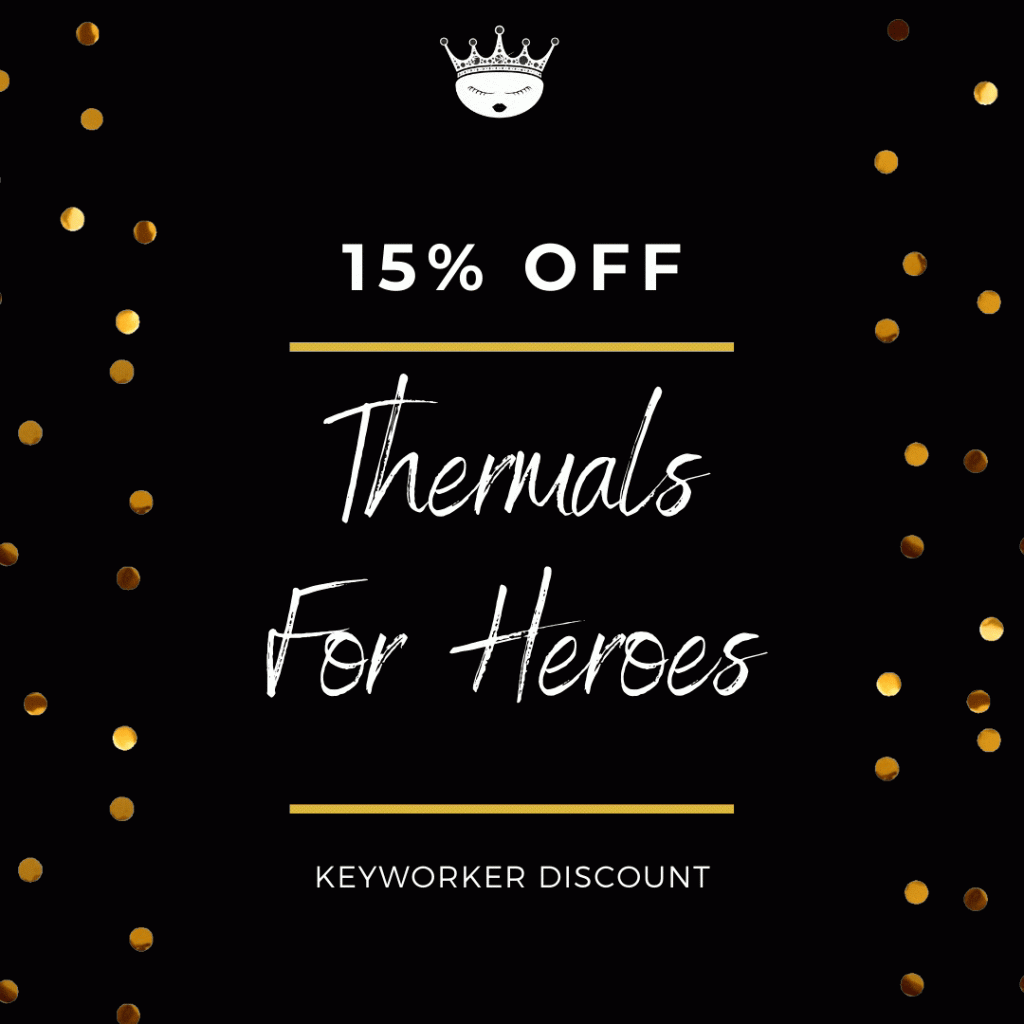 Keyworkers & heroes are working in cold conditions throughout lockdown, we want to help them help us with a 15% discount on our thermals, stay warm stay safe with S'No Queen thermals.
Since March 2020 we have relied on keyworkers to help keep the world turning. Keyworkers such as NHS workers, teachers, shop attendants, delivery people, and many many more have been essential while the rest of us worked from home to keep everyone safe.
Summer lockdown was hard but winter lockdown is much harder, to keep work areas well-ventilated windows and doors are kept open. Whilst in summer this is a welcome breeze when working hard, in the winter it means very cold working conditions.
To keep keyworkers comfortable at work all keyworkers should be wearing thermals so at S'No Queen we are offering all keyworker heroes 15% off our 2021 price collections*.
S'No Queen Thermals for Keyworkers
S'No Queen thermals are designed to last, they are made from a technical fabric which is a silk blend to keep you warm but is a breathable material so you don't overheat. Made for performance in sports they are flexible and allow full moven=ment so no matter what you are doing at work you will not be limited by your thermals.
To get your discount email sharon@sno-queen.com or DM us on Instagram or Facebook, let us know your job and we will send you a discount code as our thanks for your hard work.
*15% off full-price store, not including sale items