The windows of summer are now closed, whilst the fresh doors of Winter are almost open. Winter outfits can entail a bit more consideration to balance fashion, comfort, and function. It can be intimidating figuring out the perfect layering system. Even people who have been use to mountain climates most of their entire life still question their own layering techniques at times.
Base Layer
No matter whether your skiing, snowboarding or even just exploring the area, you should always have a base layer. This is the first layer you put on, the closest to your skin. The base layer functions to manage moisture by helping move it from the body to the outside of the fabric so it can evaporate away from the skin. This function is helpful in staying warm because, as you work up a sweat you don't want the moisture trapped against your body which causes a cooling effect. In order to do this, the material should be moisture wicking such as a synthetic or wool fabric.
Wool tends to be softer and naturally fights odour causing bacteria. The drawback of wool is that many brands don't make wool items that you can tumble dry, due to durability.
Synthetic options are more durable and tend to have better moisture wicking abilities but, unless treated with an anti-microbial technology, can get pretty smelly after one or two uses.
It's important to make sure clothing feels the right weight. There are different weights to choose from. There are lightweight options, as well as mid and heavyweight. To help choose the proper selection, evaluate your activity and the temperature.
No matter the weight, a base layer should be tight fitting. This layer is also where you can have a little fun, as far as style goes. They may not always be seen, but base layers come in many colours and fun patterns. A simple yet elegant S'no Queen vest would be a perfect layer for this.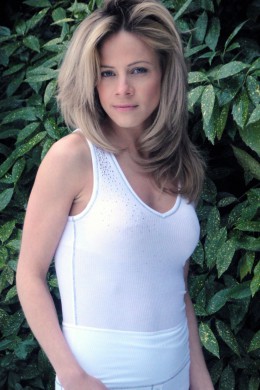 Middle Layer
This is the insulating layer. It's meant to hold in heat while also allowing the body to breathe. Fleece, wool, and synthetic down are all popular materials used for mid layers. These three are good insulators while still allowing breathability and moisture evaporation. The three mentioned materials also provide warmth without added bulkiness which improves comfort level when layering up. While the mid layer provides warmth, it does not provide very good protection from wind or moisture.
Remember, the mid-layer is meant for insulation; the chest and core are key parts to keep warm to help improve overall body warmth. Being the sparkle type that we are we prefer anything shiny and bright. Our Thermal crew neck tops are perfect for this.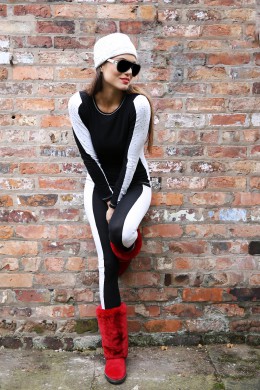 Final layer
There are many options for the outer layer. A winter coat is considered a final layer, but you may need a better option for when you are high up on the mountains.
On very cold or stormy days, you may want to opt for an insulated coat. This will look like your traditional winter jacket. These can come in many different styles that cater to different activities. So depending on the weather on certain days will make you choose between your traditional coats or the luxury of a S'no Queen collection from top to bottom. There are also jackets that are meant more for après ski that aren't quite as technical but showcase your personal style. Being the sparkle type that we are, we prefer anything shiny and bright. Our diamonds and pearls collection are perfect for this.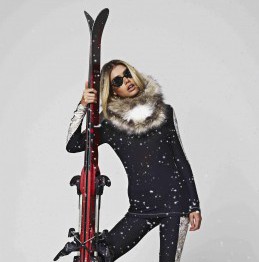 Hopefully, this blog can help you prepare all the layers you need to the upcoming season. Make sure to have some fun with it. Just because the weather requires more clothing, doesn't mean you have to sacrifice your sense of style. Pick up any of the layers mentioned above in our online store and stay warm this winter.
And, to help add even more sparkle, you can pick out the correct S'no Queen headband to complete your look.