S'No Queen Thermals – Designs you'll love, performance you can rely on
Have you seen our sparkling, head turning designs?
At S'No Queen, we create the finest ski thermals, made from advanced high performance materials which keep you warm, dry and comfortable in the most challenging of conditions. We take these technical base layers and make them extra fabulous with a range of bold colours and, of course, our signature sparkle, so you'll never be afraid to show them off at the Après.
Our designs change all the time along with the latest winter fashion and if you've not checked out our catalogue of late, you may have missed out on some of our latest patterns, styles and colours.
Classic S'No Queen
Choose any colour from our Classic tops or leggings and you'll not only get the high-performance thermal base layer you'd expect from S'No Queen, but also an asymmetric scattering of glittering sparkles across the shoulder & sleeve or leg, silver stitching and where there's a zip, that's also similarly decorated.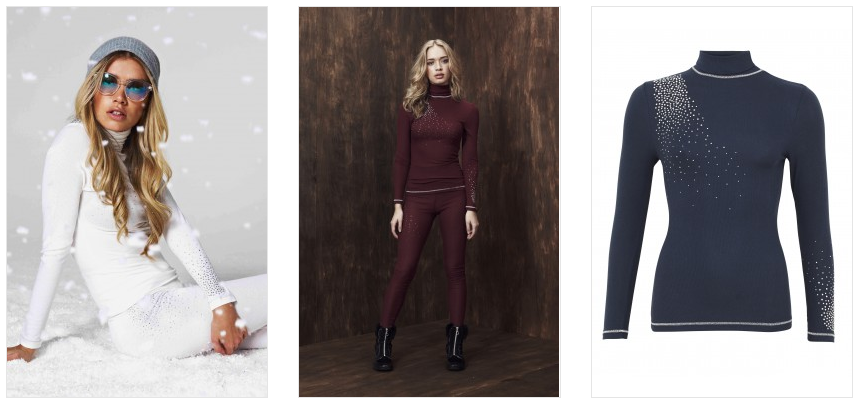 The Star Collection – Every S'No Queen is a celebrity
You're a star on the slopes and a star in the Après, so why not drive home the point with our Star Collection? With our stylish designer thermals decorated with sparkling stars tastefully picked out with light catching crystals, onlookers will be left in no doubt as to who the real star is. Bring a pen, you'll be signing some autographs in the Après!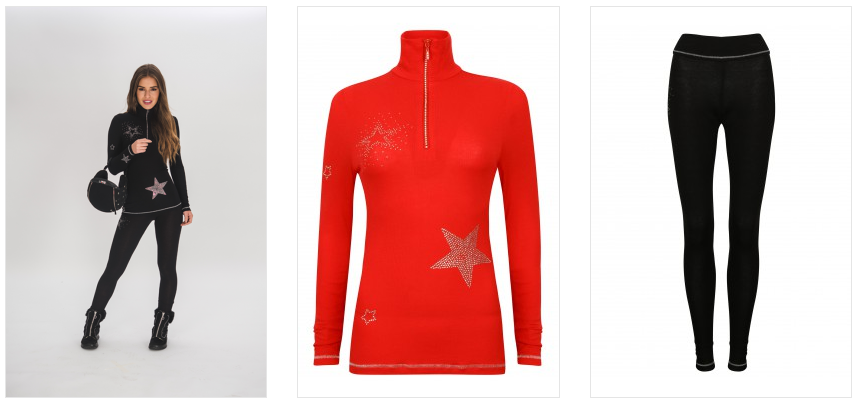 The chunky cable print of The Follie Collection
Our stylish thermals, with gently brushed interiors to enhance both the softness of the fabric and its thermal properties can now be ordered in the funky, chunky, oversized cable pattern of our Follie Collection. The design mimics the look and the warmth of a big sweater, but without the bulk or the weight.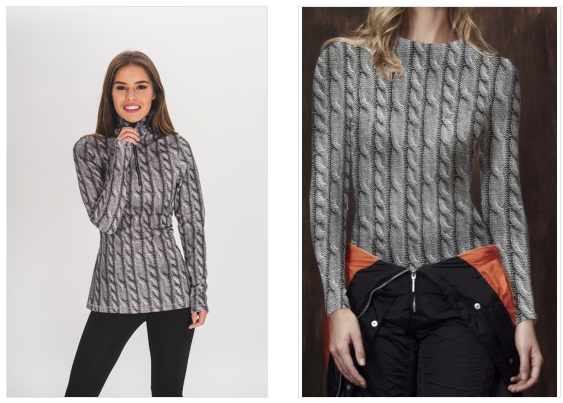 The Queen Collection – Wear them like a crown
Being a S'No Queen is all about making a statement. Grabbing the attention of all around you and letting them know that you won't compromise performance for style, or vice-versa. To emphasise this very point and to leave no-one in any doubt as to who the real Royalty is, choose The Queen Collection from S'No Queen.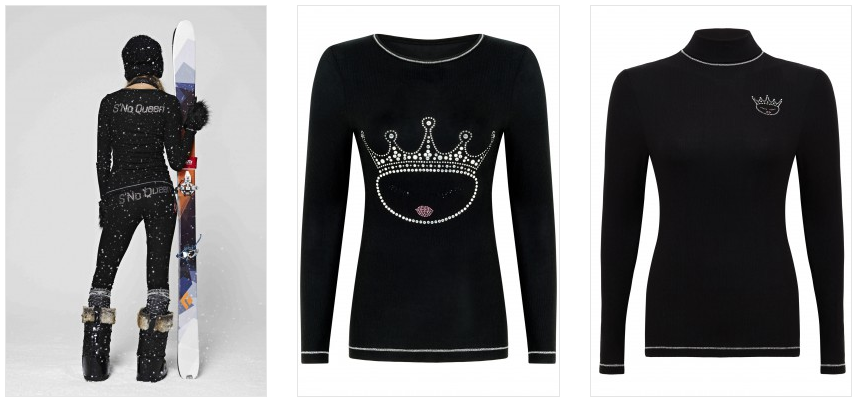 Thermals you will want to be seen in
Whichever you choose, one thing's for certain, you'll forever find excuses to wear and show off your S'No Queen designer thermals. Perfect for the slopes, perfect for the Apres, perfect for relaxing in at home and perfect for you. Shop now and wear your sparkle with style!
Ahead of the release of our new ski thermals for 2019, we've made some predictions about what's going to be hot on the slopes this coming winter. If you'd like to get up to date on the forthcoming winter fashion trends, check out our predictions for ski fashion 2019 and make to make sure you make a splash when you next hit the slopes!