Ski boot guide – Stay connected to your skis without feeling the pinch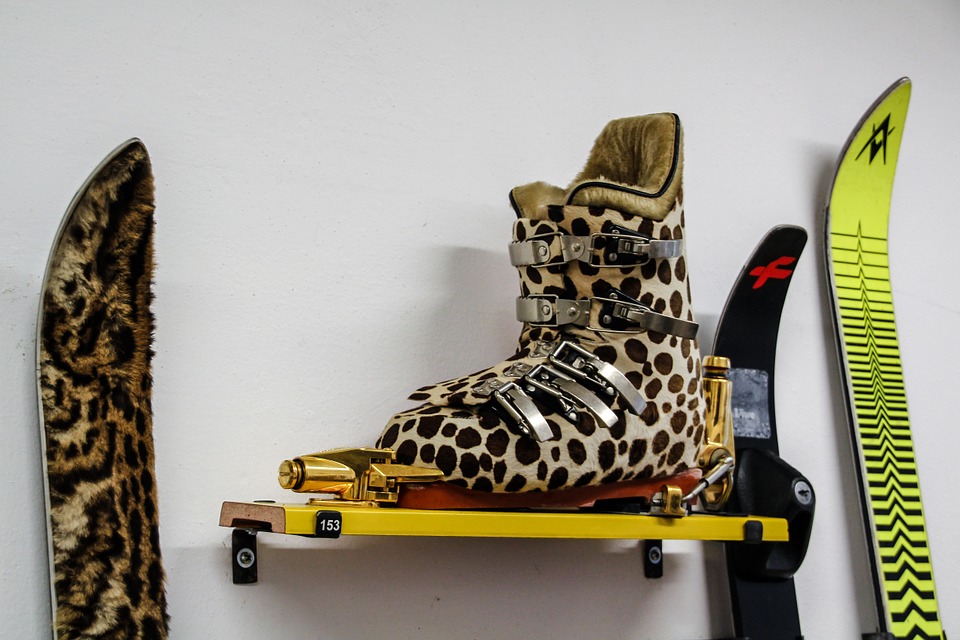 Well fitted ski boots – don't let discomfort steal your joy
When you're out on the slopes, you'll be on your feet all day and a poorly fitted or unsuitable set of ski boots can quickly make even the most wonderful day on the powder into a painful experience.
Your boots have to anchor you firmly to your skis, they should fit snugly enough so that your foot and lower leg are locked in place, but not so tight as to feel like your blood supply has been cut off, or worse, have points of pressure that nag at you all day and leave you with blisters and bruises.
Naturally, you'll hit the slopes armed with your most fabulous S'No Queen designer thermals, so you'll stay warm, dry and comfortable both on and off the piste, looking fabulous while so doing. However, sometimes, even style has to take second place to comfort and choosing boots is one of those times.
Get advice from a boot fitter
Many of us will remember as children, getting our feet measured for new shoes. Buying a new pair of ski boots is the perfect opportunity to relive that experience. Find yourself a specialist fitter in a shop with a good reputation for matching skiers with appropriate footwear and make sure you have the time to spend in order for the fitter to find for you your perfect pair.
Be prepared to have your feet measured in intricate detail and to be asked questions about your skiing habits and skill level. As conversational as this might seem, the boot fitters questions about your skiing are as much about judging the best boot for you as well as putting you at your ease, so don't be tempted to embellish…… too much.
What to watch out for
Newer skiers are better off with boots that flex a little more while they build their muscles and develop their balance. Over-egg your experience or performance requirements and you might well end up with a pair of boots too stiff and unforgiving for your skill level.
Ski boots should be a snug, firm and even fit. Many modern boots are highly customisable and can be moulded to fit you perfectly. If you feel any points of pressure, mention this to your boot fitter straight away. If you ski for a day and end up with sore, swollen or blistered feet, you won't enjoy your second or subsequent days!
While S'No Queens always have a keen eye on ski fashion, picking your ski boots are one time you're best off ignoring your keen instinct for style and opting for comfort and fit over style. If you can get the make, model and colour you want, consider that a bonus.