Mother's day gift ideas for the Mum who has everything
Mother's Day falls on the 11th of March this year
Shopping for your Mum isn't always easy. It can be hard to find a thoughtful gift that's suitable and hasn't already been done before. There are flowers, those are a given, but what else?Perhaps you'll plump for perfume, assuming that is that she doesn't already have bottles and bottles of scented potion already. There's always fine chocolate, but what of she's still managing to stick to her new year diet? The last standby, a tasteful tipple might suffice, but perhaps you'd like to find something a little less ordinary, for the Mum who's anything but.
S'No Queen to the rescue
If your Mum is anything like ours, one who would turn up the thermostat in a blast furnace because she can 'feel a draught' then why not treat her to a set of designer thermals? Even if she's never set foot on the slopes, she'll appreciate the silky softness and warmth of our beautifully crafted designer thermals.
She'll feel like a million dollars wearing our figure-hugging yet flattering fabrics adorned with our signature glittering sparkles and premium design flourishes. Surely your Mum deserves something just as special as she is this Mother's Day?
Top choices for Mother's Day Gifts
The Wine Collection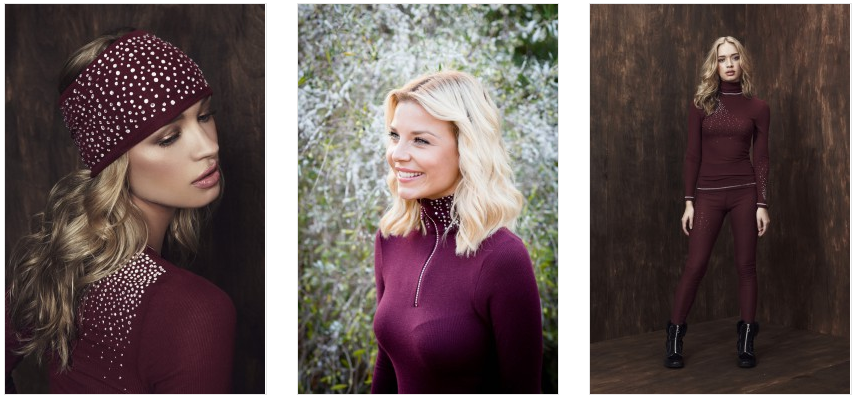 Remind your Mum that one day she'll be a fine vintage (but maybe not quite yet) with the rich burgundy hues of the S'No Queen Wine Collection. Like all of our designer thermals, the Wine collection is warm, welcoming and wonderfully tasteful.
Looking lovely in lace
The S'No Queen Lace Collection features a lace pattern design that's as classic as it is classy, making it the perfect Mother's day gift for elegant Mum's everywhere. Falling between contemporary and vintage, the lace design looks great on ladies of all ages, perhaps your Mum might let you borrow her Thermals. If you can ever get her out of them!
Black goes with everything
If you're not sure what you Mum will wear her new thermals with, why not play it safe and choose a colour that goes with everything? Our black thermals are the very epitome of a 'little black number' but your Mum can wear them every day, not just at cocktail parties.
Maybe something else?
These are just a small selection of our extensive range, check out our entire catalogue, you're sure to find the perfect set of designer thermals to make your Mum's Mother's Day a day to remember!