Have you checked out the S'No Queen Outlet?

Dress like a S'No Queen for less
At S'No Queen we're always updating our range to keep up with your insatiable appetite for the latest in winter fashion trends. Occasionally, we're left with some of our previous seasons stock left on our shelves and make them available with tremendous discounts, sometimes for less than half the original retail price.
Check out our S'no Queen outlet to see what's available and in what size, but if you see something you like the look of, our advice is to act quickly, what's there today, might not be there tomorrow and at these prices, it'd be a pity if you missed out.
They'll still keep you warm and look stylish
With the same hi-tech thermal properties as our current colours and designs, the thermals sold in our outlet represent incredible value for money and if you're collecting S'no Queen outfits, or need to coordinate with your other ski wear perhaps you might need these to add to your collection!
Made from a blend including silk and modal, all our thermals are made to meet the technical demands of keeping you warm, dry and comfortable on the slopes, but also made with your natural flair for style and passion for fashion in mind.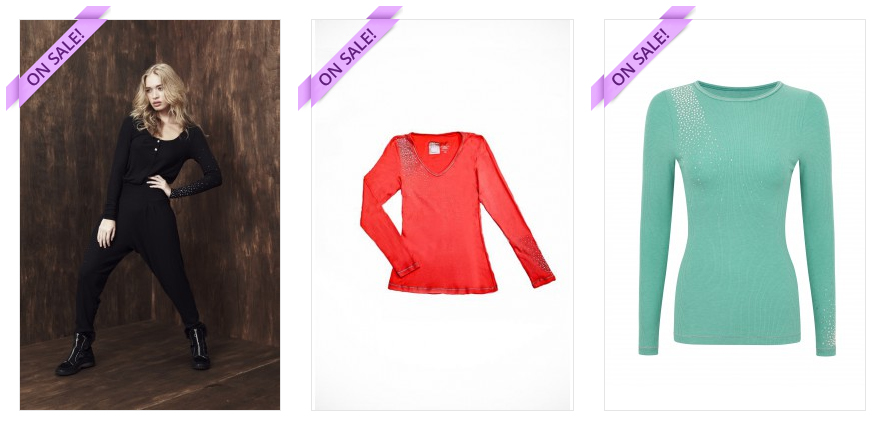 Representing Royalty
Amongst the outgoing range, we're best stocked with, garments from our classic range in purple. In times gone by, the colour purple was worn only by royalty, so it's fitting that S'No Queens everywhere have the chance to wear it.
Still available in our Classic Crew, Leggings, Polo and vest tops, you have the chance to kit yourself out with the full set before they're sold out. But remember, once they're gone they're gone, so be quick!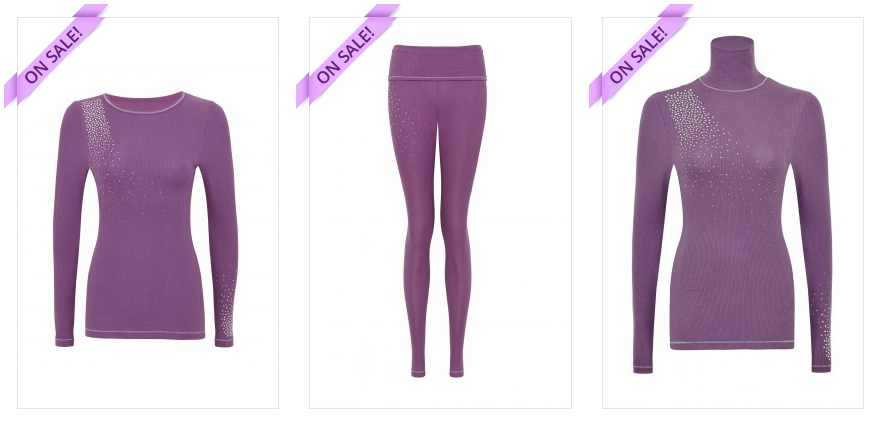 Keep a regular eye on our outlet page for the latest bargains from our outgoing ranges, as you'd expect, there are no guarantees of availability and with the prices we charge, they're sure to fly off the shelves. Have a browse today and treat yourself to an absolute steal!