From Ski to Après Ski – Winter fashion versatility in the After Ski Party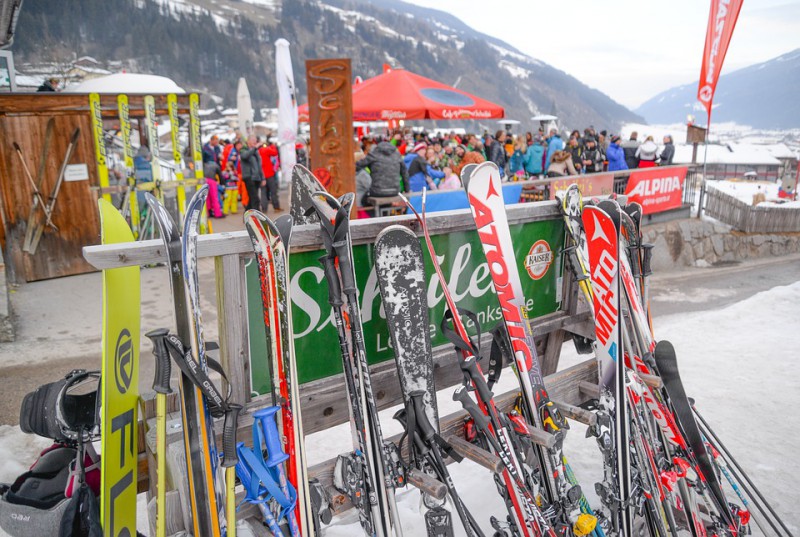 What to wear at the Après Ski – Show Off Your Style Off The Slopes
There are few descriptions that can truly describe how skiing feels.
The anticipation leading up to the ski holiday, the change of pace as you arrive at the resort of your choosing, the change of clothes as you start every day donning your S'No Queen ski thermals and finally the excitement which builds as you ascend the ski lift before that first sublime run down your pristine slope of your latest ski holiday.
With every day filled with breathtaking excitement, it's no surprise that skiers gather in the après-ski after a long day on the slopes to tell friends, the bar staff and even complete strangers all about how fabulous their day was on the mountain.
What is the Après-Ski and what should I know about it?
The sheer atmosphere so much breathless enthusiasm generates just has to be experienced to be believed, but it's as much a part of a ski holiday as the skiing itself.
The apres-ski is where skiers gather, generally in from mid afternoon onwards after having spent all morning and the first part of the afternoon skiing.
Après-ski's vary from resort to resort, but the general feel is that of an after event party. Skiers tired after a day of exertion gather to throw off their ski jackets and warm up, usually with a little alcohol, in the company of other skiers. Some resorts have louder, more raucous or more 'infamous' après-ski scenes than others, but few ski resorts are without them.
What's unique about the après-ski compared to parties held anywhere else is how early they start and end. Mid afternoon might seem an early time to unwind and start partying, however, most skiers will want to eat and be in bed early so as to get the best of the next day's fresh snow. So afternoon drinks and an early night are 'de rigueur'.
Winter Fashion – From Ski to Après Ski – What Should I wear?
The uniqueness of the après-ski extends into the dress code. Getting ready for the après-ski involves spending all day skiing and not a lot else. Many skiers step out of their bindings, stow their gear and head straight to the ski lodge, simply throwing off their outer layers once they're there.
Everyone at the apres-ski will no doubt look like they've spent an exciting day on the piste, becuae that's exactly what they've done. No-one gets dressed for the après, you just go in what you've been skiing in. Turning up to the ski lodge in 'night out' clothing suggests that you've not been skiing at all!
Just because you've spent many happy hours on the slopes, it doesn't mean that you can't be glamorous when you finally make it into the après-ski.
S'No Queen designer thermals are the ultimate in winter fashion versatility and purpose made for the skiing fashionista. Made with the latest technical fabrics, they'll be the best thermals base-layers you've ever owned, but thanks to their up to the minute fashionable design, they're also supremely stylish, so you won't be ashamed to throw off your bulky ski jacket and show the whole world what you're wearing underneath. Letting you go from ski to après-ski without a second thought.
Get the latest ski fashion from S'No Queen and turn heads at the après-ski no matter how hard you've hit the slopes.