Festive Ski Fashion – Our Christmas Gift Guide

Festive Ski Fashion for The Skiing Fashionista
The best time of the year is nearly upon us. Winter is coming, which means the start of the 2019 ski season. There's also Christmas.
Whether you're a fun, fashionable and innately stylish S'No Queen, or you're looking for the perfect Christmas gift for a true lady who loves to ski, then you'll do well to seek inspiration from our festive gift guide and show off your good taste as well as your mastery of ski fashion trends.
A Christmas Gift Idea For The Skiing Starlet
Many S'No Queens started as S'No Princesses and if you're buying a gift for a future star of the ski slopes, who's still a little too small to fit into our 2019 ski fashion essentials, that doesn't mean that your favoured little fashionista can't wear S'No Queen.
For future S'No Queens, we recommend one of our stylish ski thermal headbands which come in a range of colours and will add a touch of sparkle to a winter's day wherever she happens to be.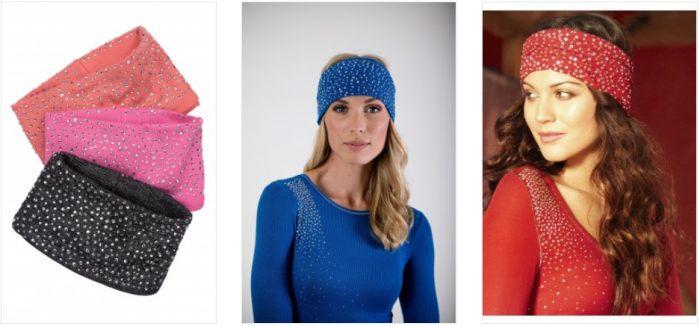 A Fashionable Festive Gift Which Goes With Anything
Black goes with almost anything, but with S'No Queen black never goes with boring. Stylish, slinky, sultry and sophisticated, our black base layers, from our classic winter fashion designs to our latest ski thermals fresh for the 2019 ski season are sure to be received just as warmly as they'll keep her when she's wearing them.
For an almost futuristic avant-garde design, choose the Whistler Sport zip polo and matching leggings. For an opulent looking ski outfit, the Black & Gold thermals from our Fiesta Collection might be just the thing to make her look and feel fabulous.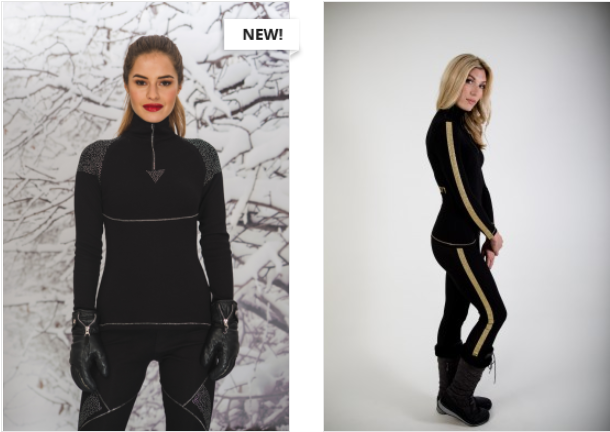 Fiery & Festive – A Christmas Gift Mrs Claus Would Envy
Bright, fiery, primal red is the boldest of the traditional Christmas Colours, so when choosing the perfect festive gift for your favourite fashionista, why not choose ladies ski thermals from our RED Red Ski Thermals?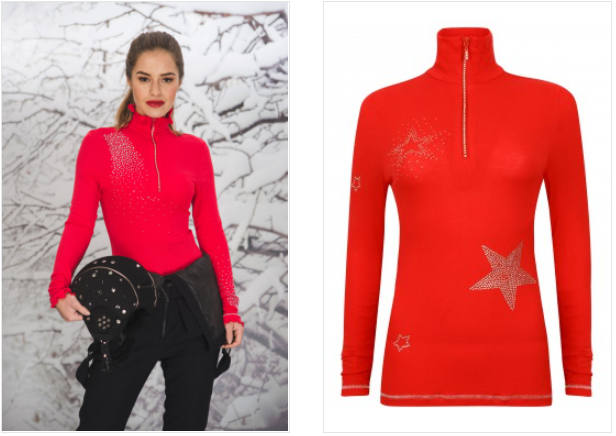 A Festive Gift Which Lets the Lady Choose
If you're having trouble choosing the perfect stylish base layer for that special skiing lady in your life, then we can help there too. New for the 2019 ski season, we've introduced S'No Queen gift vouchers to allow any fortunate ski fanatic fashionista to choose from our entire range of ski fashion essentials.
Available from £35.00 to £500.00, simply choose just how much of a ski fashion shopping spree you'd like to gift call us on (0)161 941 6157 to purchase your gift voucher and we'll send it out to make one lucky lady very happy indeed on Christmas Day. Say it with S'No Queen.