Every Queen Needs These Stunning Prints – Ski Fashion Trends 2019

Printed Ski Thermals – Ski Fashion Trends 2019
At S'No Queen, we're always keeping our eye on ski fashion trends, so you can rely on us to be at the forefront of 2019 ski fashion even before the 2019 ski season has started.
Many of our our latest designs, which reflect 2019 ski fashion perfectly, feature detailed printed patterns and designs to keep you warm and comfortable on the slopes and get you noticed in Après-ski for all the right reasons.
For 2019 Ski Fashion, look no further than The Follie Collection
For the finest printed designs, the Follie Collection by S'No Queen brings you beautiful, fashionable and comfortable ladies ski thermals which are high performance base layers made to keep you warm and comfortable, but designed to make you feel fabulous and fashionable too.
S'No Scene Print
The S'No Scene Crew features a beautiful winter scene you'll want to wear either as part of your 2019 ski fashion ensemble, or at home relaxing.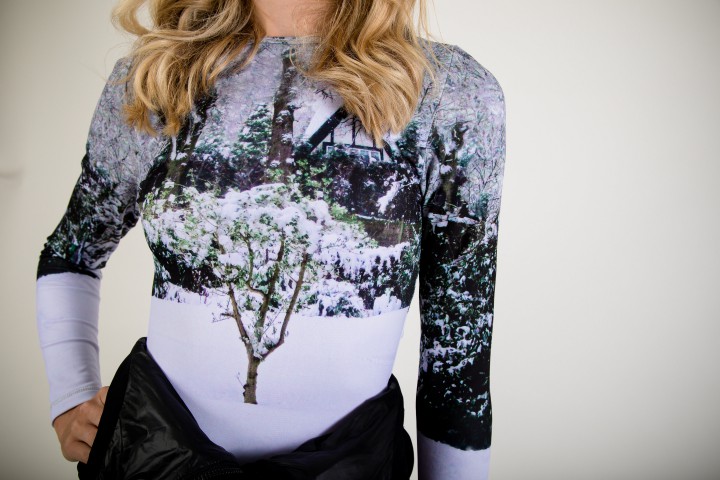 S'No Flake Print
One of our 2019 ski fashion highlights is the delightful S'No Flake Pattern which features on a number of our latest ski thermals. With monochromes and contrasting blacks & whites being amongst the more prominent ski fashion trends of 2019, this stylish and detailed print won't look out of place anywhere you wear it.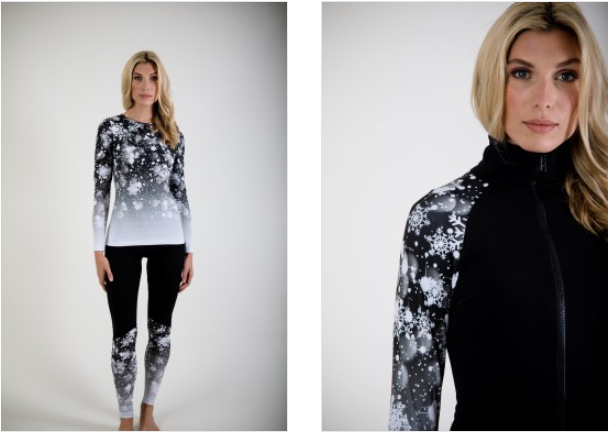 Cable Print
The chunky pattern of our cable print in either the classic shade or our new Ombre Red takes on the look and the warmth of a chunky cable knit, but made from our lightweight and technical fabrics, they're flattering and figure-hugging.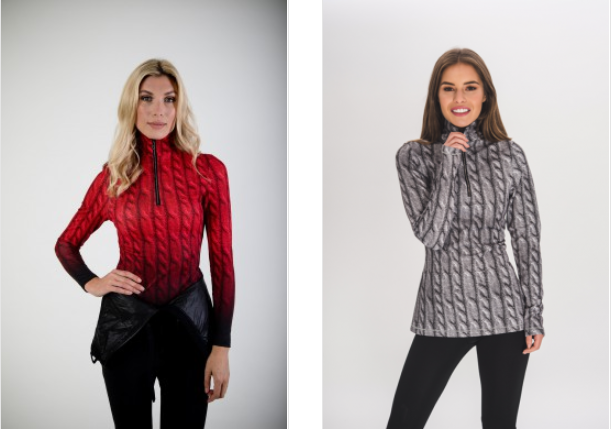 Tie Dye Print
Another of our latest 2019 ski fashion must-haves is our tie-dye print which features on both a zip polo and a crew polo. Following the ski fashion trend for monochrome designs, this the snow camouflage that'll make you stand out wherever you wear it.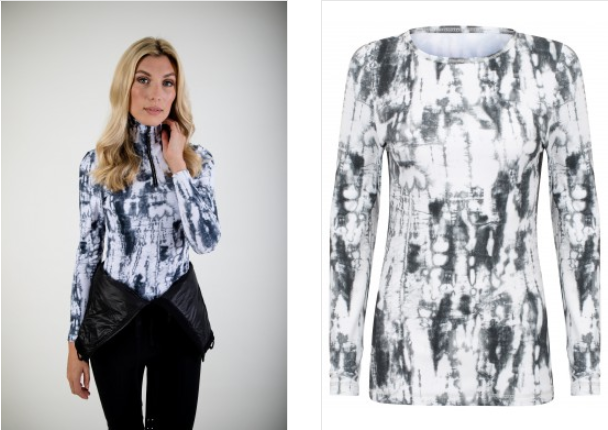 Base Layers & 2019 Ski Fashion – Prints fit For Royalty
Every S'No Queen is the monarch of her mountain and the supreme ruler of the slopes and you can rely on us to compliment the most fashionable ski outfits 2019 has to offer, which show off your regal grasp of ski fashion 2019.
For the 2019 ski season, we've created many of our latest ski thermal designs using the latest fabric printing technologies which allow patterns and designs to be applied to our hi-tech fabrics in a way which allows fine detail and colour-fastness, so the ski fashion 2019 brings you will last for many seasons to come, wash after wash.
Get the latest ski fashion trends for 2019 With these Pretty Prints
As you prepare to take to the slopes for the start of the 2018/2019 ski season, make sure you browse the latest designs in the Follie Collection and buy the ski fashion trends which will be sure to get you noticed on the slopes, in the Apres-ski and anywhere else you wear them.