Dancing On Ice 2019 – Spot The Stars & The Après Ski Fashion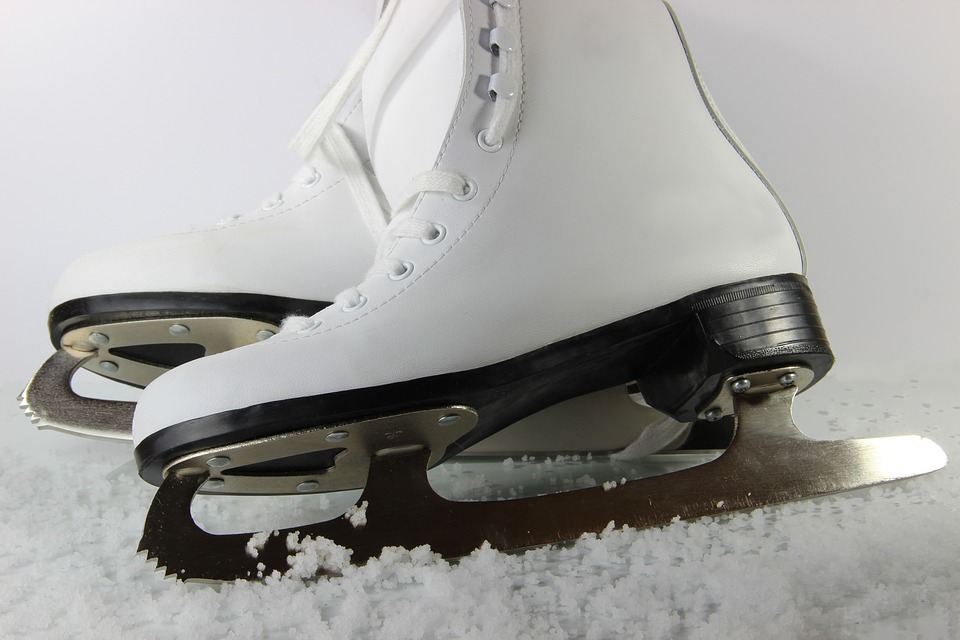 New Year 2019 brings with it the latest must-watch series of Dancing on Ice, gracefully pirouetting back on to our screens. We'll be glued to our screens to watch the celebrity line-up begin their journeys from novices to Figure Skating Superstars. Naturally, we'll also be keeping an eye out for all the Après Ski Fashion from S'No Queen, which is regularly shown on the parts of the show dedicated to the pre-competition  training.
Which Winter Thermals will the celebrities be wearing this year?
Check out some of our latest collections of ladies ski thermals, you're bound to see some of the ladies wearing our Apres Ski Fashion while they're practicing their performances.
Which Stars Feature in Dancing on Ice 2019?
We're delighted to see that Dazzling Holly Willoughby and Silver Fox Phillip Schofield will be back hosting the show. Former coaches Jane Torvill and Christopher Dean will be joined on the judging panel by Jason Gardiner and Ashley Banjo
The glittering celebrity line-up for Dancing on Ice 2019
Saira Khan – A regular on reality TV and as a TV host, with her first appearance on The Apprentice before moving on to Loose Women and even appearing in Celebrity Big Brother, Saira Khan openly admits that she's never skated before and only accepted the DOI invitation due to pressure from her children.
Richard Blackwood – Whether you remember Richard Blackwood from his role as Vincent on Eastenders, from his own comedy series 20 years ago or from his short career as a rapper, you might not be aware that he grew up in Sweden and used to skate as a youngster.
Melody Thornton – Former PussyCat Doll and more recently a resident of Bear Grylls Celebrity Island, we'll be disappointed if we're not treated to the DOI version of 'Don't Cha' before the series ends.
Brian MCFadden – The former Westlife Star needs little introduction, many of us will recall how we felt when he left the band in 2004. He's still been making music and appearing on TV, but despite a little dancing experience on 'Stepping Out', the ice rink is a relatively new experience for him.
Gemma Collins – Fans of 'The Only Way is Essex' will remember Gemma Collins, you might also have seen her making an early exit from the Jungle in 'I'm a Celerity Get Me Out of Here' and a few other reality TV series. Gemma isn't a complete novice to the ice and has a little childhood experience on skates which may well stand her in good stead.
James Jordan – The inclusion of James Jordan on the Dancing on Ice line-up is something of a crossover from Strictly Come Dancing, where he was one of the professional dancers. He's certainly got the moves, but will he be able to make them work on ice?
Didi Conn – While not her first acting role, most of us will recall Didi Conn from her role as Frenchy in the 1960's musical Grease. We're looking forward to some nostalgic outfits and musical numbers from this former Pink Lady.
Mike Little – Another of the former soap stars in the DOI line-up, Mike Little's role as Joe Mangel from Neighbours is where some of us will have seen him first. In the UK he's presented The Big Breakfast and competed on Celebrity Masterchef. Skating's not Mike's Forte but we wish him the best of luck!
Ryan Sidebottom – Achieving fame as an England Cricketer, Ryan Sidebottom is in Dancing on Ice for the sheer experience. Can his professional skating partner Brandee Malto prevent this Yorkshireman from being bowled out early?
Jane Danson – The last soap star in the Dancing on Ice Celebrity Line-Up for 2019, Jane Danson is no stranger to celebrity reality shows, but has little skating experience to call upon. Despite this and having recently celebrated her 40th, she's decided to take the plunge and learn figure skating.
Wes Nelson – Famous, or maybe infamous from his recent appearance on Love island, Wes Nelson may need to get over his self confessed fear of Gemma Collins, but we think this 20 year old will have the energy to go far in the competition, especially considering he's partnered with the fabulous Vanessea Bauer (pictured below) who worked with Jake Quickenden last year to win the contest.
Saara Alto – Finnish Eurovision star Saara Alto's performance once made her the most Googled person in Finland and led to her being a judge on the Finnish X-Factor. She's spent only a couple of months learning to skate prior to DOI, will this be enough?
Vanessa Bauer – one half of last year's Dancing on Ice winning pair, pictured here wearing our very own S'No Queen Star Leggings in Black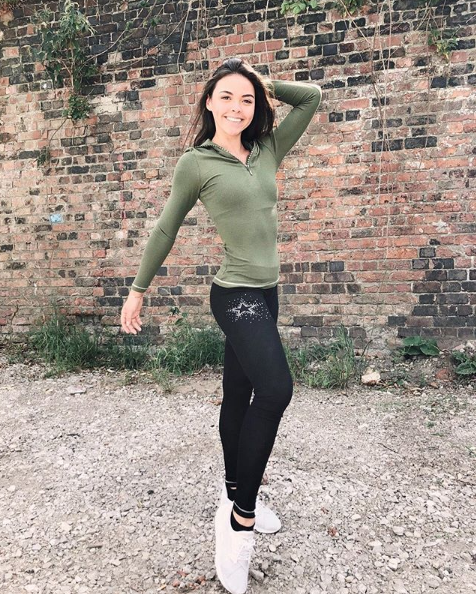 When Does Dancing on Ice Start – Who Will Wear S'No Queen First?
Dancing on Ice returns for 2019  at 6PM on Sunday the 6th of January on ITV, so don't forget to either watch it live or stay away from social media if you plan on watching it on catch up!
Who will emerge victorious after the show's week run? Who will be the most surprising and who the most endearing? What fabulous outfits will they wear for their performances and what winter fashion will they be looking glamorous in as they train?